Why your Internet may be slow & what speed you really need.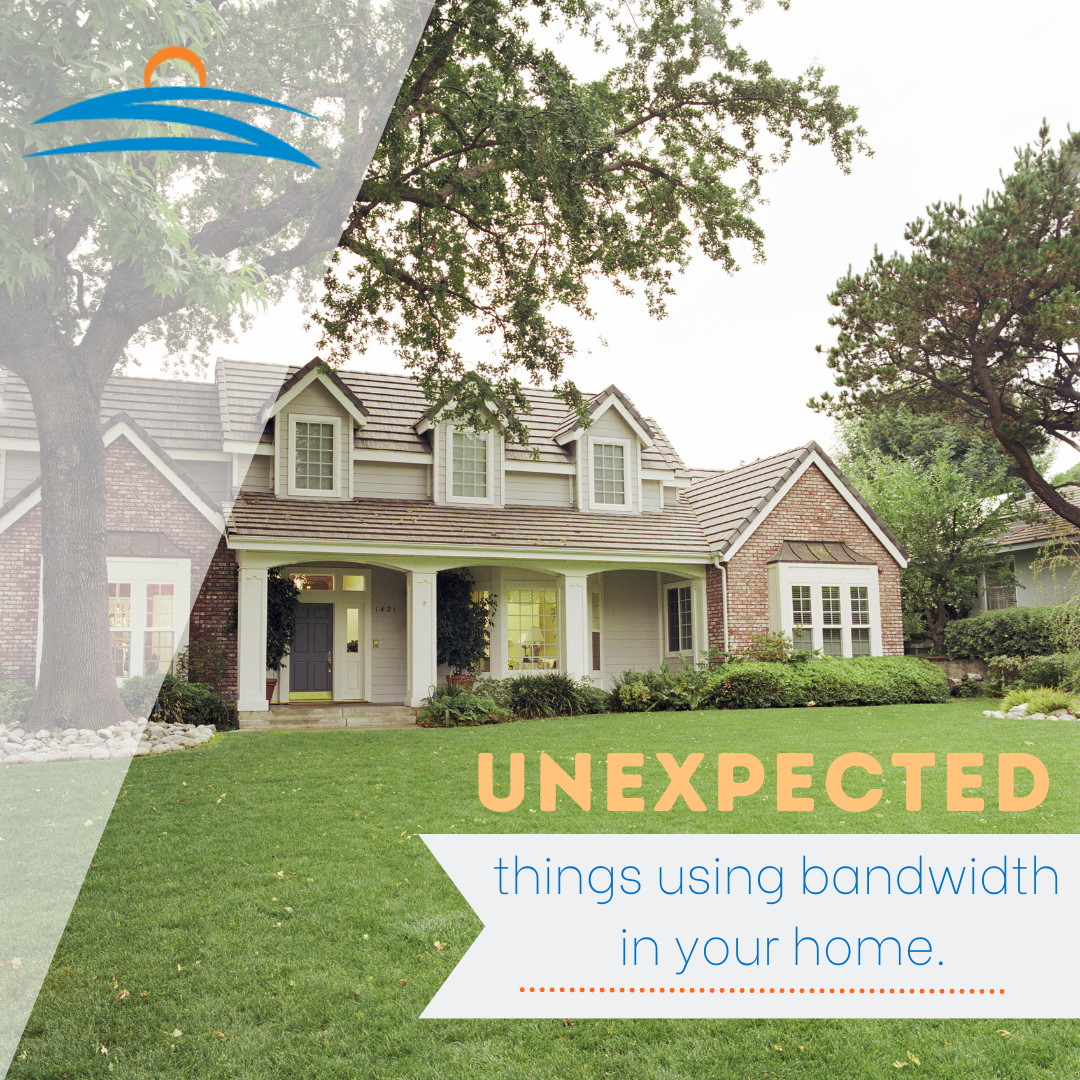 Do you know what devices are using your bandwidth? It seems like an obvious question – and your answer is probably the usual suspects: your TV, your phone, your laptop and your smart watch. Although these may be your most used devices, a recent study by Internet Service Provider Ting found that majority of Americans significantly underestimate the Internet of Things (IoT) devices in their homes. These devices can be the culprit of any lagging you may be experiencing and could be a clue to up your internet speed. Check out this list of unexpected devices that are using your broadband:
Home Gym Equipment
The pandemic really heightened the popularity of the home gym. Companies like Peleton, NordicTrack and many others offer programs and apps that feature "in-person" classes or videos following along different terrain. The main reason this equipment is so popular is due to the interaction and professionalism it provides as well as its ability to "take" you somewhere else, all in the comfort of your own home. It provides a different experience than just a standard piece of gym equipment. No matter what "smart" equipment or program you use, there is one thing in common: the equipment is connected to your internet.
Baby Monitors
No question, you want your baby to always be as safe as possible. With new high-tech baby monitors, you can literally watch your baby as they sleep, monitor their heartrate and track their movements. These monitors can help put your mind at ease and ensure you are doing what you can to keep your child happy and healthy. However, these baby monitor advancements have only come since the advancement in high speed internet and technology – meaning that this baby equipment is using up your bandwidth as well.
Doorbell Cameras
Similarly to baby monitors, the growth in technology has created ways for us to monitor our homes more closely as well. Doorbell cameras give homeowners or renters the ability to capture 24/7 video of their front porch – allowing a close-up view of every person that approaches their front door. This boost in security gives occupants peace-of-mind. Many like knowing exactly who is at the door before opening it up. It is pretty much a given that everyone would like to increase the safety of their home. However, in this case, safety comes at the cost of bandwidth.
Smart Speakers
In our fast-paced world, it's no wonder there has been a rise in smart speakers. Voice-command devices like the Amazon Echo, Google Assistant and the Apple Homepod are intended to assist you in your day-to-day home life with just a simple command. Things like playing music, starting a timer or searching something on the Internet now can be done almost instantly with minimal time from you. Although these devices keep our homes running seamlessly, they add more weight to your internet connection.
All of the amenities listed above are positive and are often recommended. Safety for our children and our homes is always of the utmost importance, and exercise is essential for both our physical and mental wellbeing. However, it is vital to recognize how those helpful and practical gadgets are impacting your broadband service. In this age of ever-changing and advancing technology, it's crucial to be aware of what devices you bring into your home and how they will affect your internet. The increase in devices may lead to a need for an increase in internet speed. If you're experiencing problems with your Internet lagging, and a speed test shows no issues with your broadband, it is probably time for an upgrade. If you need more information on what internet speed you may need, check out this blog or give us a call at 1-800-759-2226. If you have brought new gadgets into your home, it may be time for an upgrade.
SkyBest Premium Wi-Fi customer? Learn more about your connected devices on the SkyBest My-Sky app: