In the Community
SkyLine and Community go hand in hand—our commitment to bringing the latest in telecommunications technology is matched by our board, company and team of employees' dedication to our member communities.
Scholarships Youth Programs Schools & the Arts Local Outreach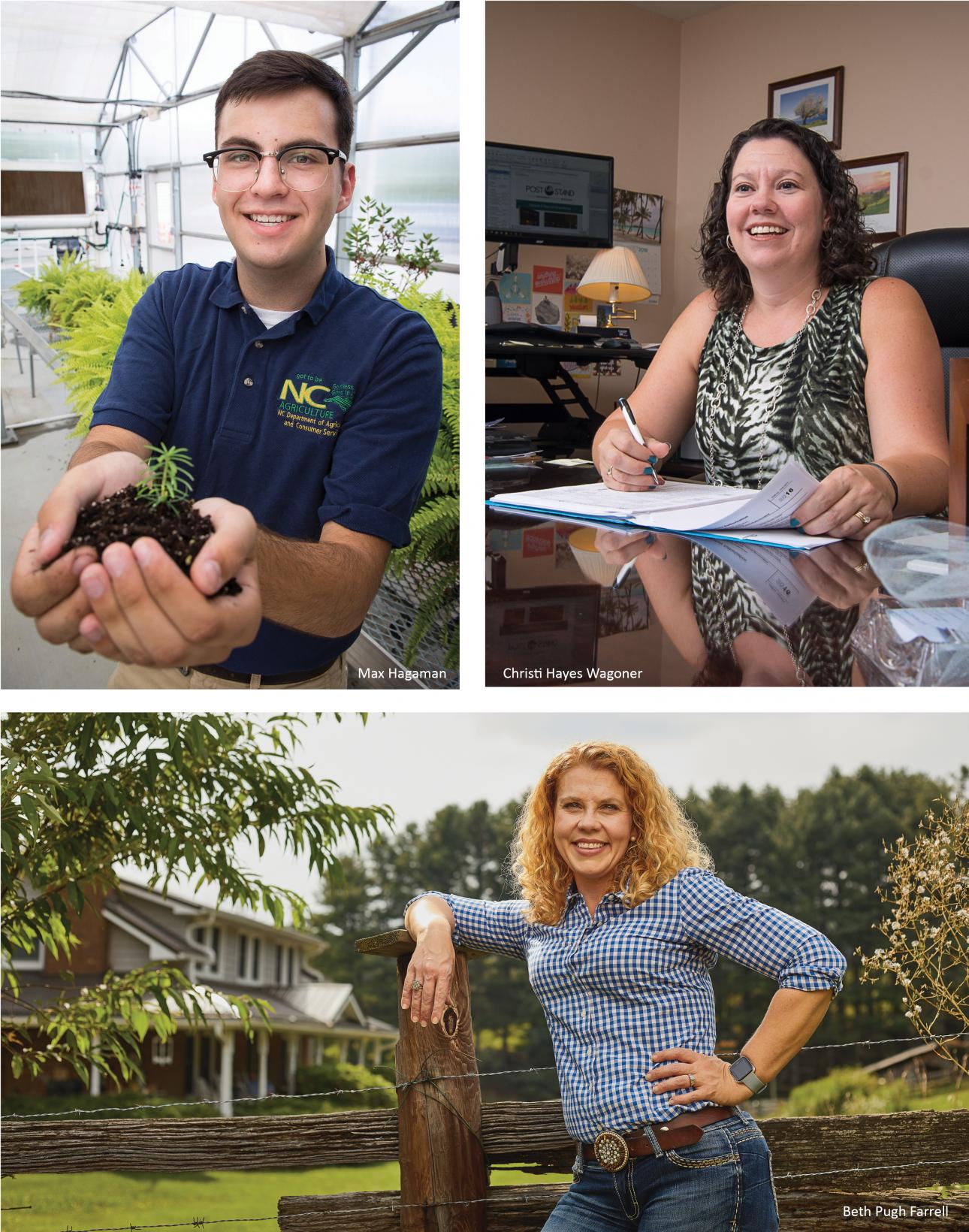 Funding Local Scholarships
2022 Frank James-SkyLine Scholarship Applications will be available beginning February 3.
Since 1987, the Frank James-SkyLine Scholarship has awarded more than a half million dollars in college scholarships to deserving high school graduates and our affiliated state and national associations provide additional scholarship opportunities to our region's youth, including the Foundation for Rural Service (FRS) Scholarship.
As an investment in the future of our communities, we place a strong emphasis on working closely with our local schools to fund technology in the classroom, provide youth leadership opportunities and to expose young people to the possibility of realizing career opportunities in telecom locally through our growing internship and Career Day programs.
Click here to learn more about Max Hagaman, a 2018 FRS Scholarship Winner from Watauga County, N.C.
FRS Scholarship Application
Frank James-SkyLine Scholarship Application

Offering Youth Leadership Programs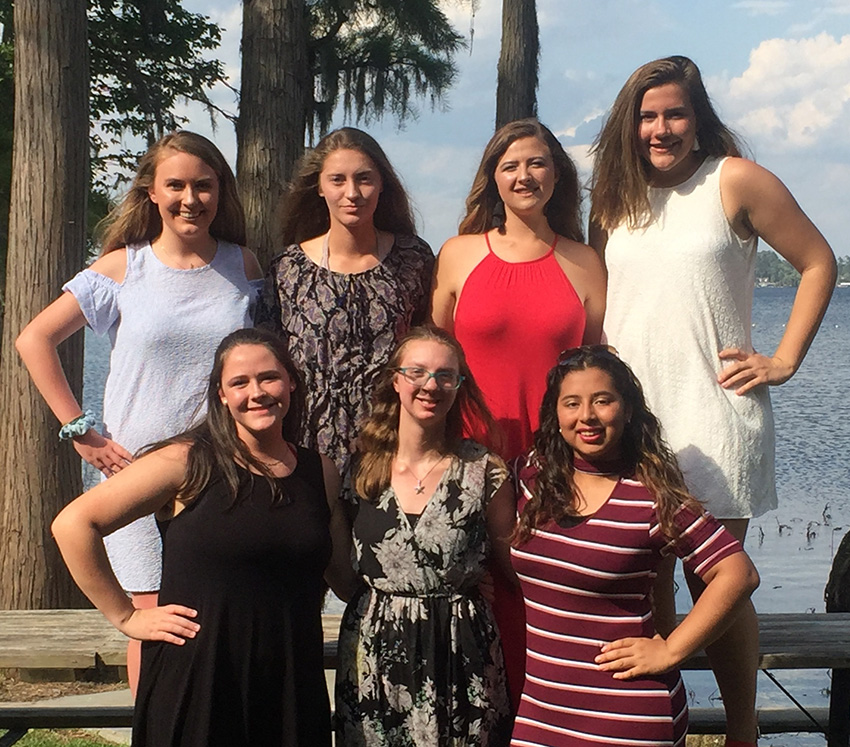 Area high school students have the chance to apply for summer leadership programs through the Cooperative Council of North Carolina and the Foundation for Rural Service in Washington, D.C.
North Carolina Cooperative Leadership Camp at White Lake
At Co-op Camp, students learn the cooperative way of doing business, gain college and scholarship application tips and cultivate friendships in a camp environment with their peers across the state.
FRS Youth Tour to Washington, D.C.
Area high school juniors can apply for a once-in-a-lifetime experience and take a whirlwind tour of our nation's capital while learning the critical role that telecommunications providers like SkyLine play to ensure their rural communities remain viably connected to the world and to the latest in telecommunications technology.
Cooperative Leadership Camp Application Youth Tour Application
Supporting Local Schools and The Arts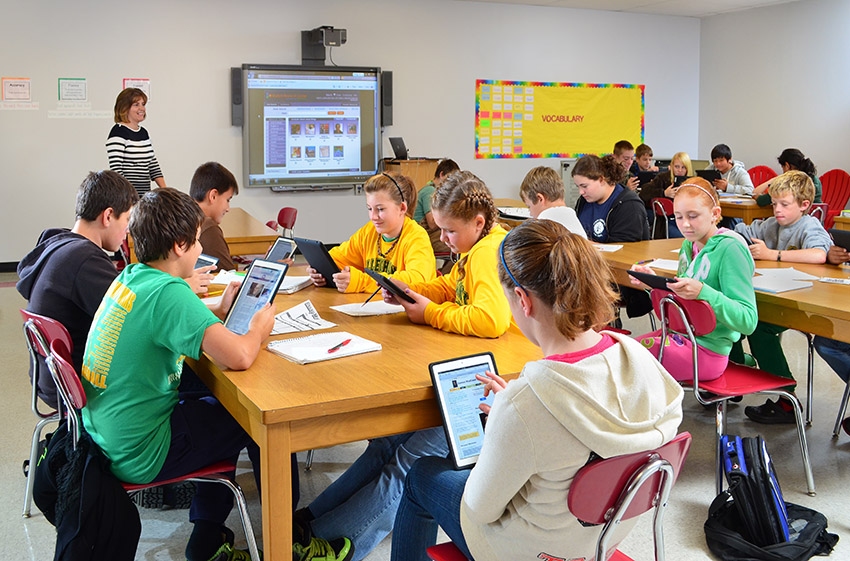 Technology Grants
SkyLine works closely with area school systems to meet pressing technology needs in the classroom, having provided nearly a half million dollars to equip classrooms with Smart technology, support 1:1 initiatives and work collaboratively with school systems to mitigate economic barriers for students lacking access to technology.
SkyLine has enjoyed a long partnership with local schools to assist the cooperative with directory recycling while providing financial support to participating schools. For more than a quarter century, this program has diverted old directories from landfills to be recycled into new uses ranging from hydroseeding mulches and paper products to new telephone directories, and schools have received funds to support media center acquisitions, school beautification projects and field trip experiences for students.
Directory Recycling Drive
As a local member-owned cooperative, SkyLine has throughout its history strived to be a good corporate citizen and enhance the quality of life for area residents. For several years, SkyLine has been a sponsor of area Arts Council organizations, An Appalachian Summer Festival's multi-disciplinary series of music, theatre, dance and arts programs, as well as Lees-McRae Summer Theatre, a renowned professional summer theatre program.
Corporate sponsorships by SkyLine and other businesses and organizations help to keep ticket prices affordable for families and provides quality arts events for local residents to enjoy right here in our member communities.
Local Outreach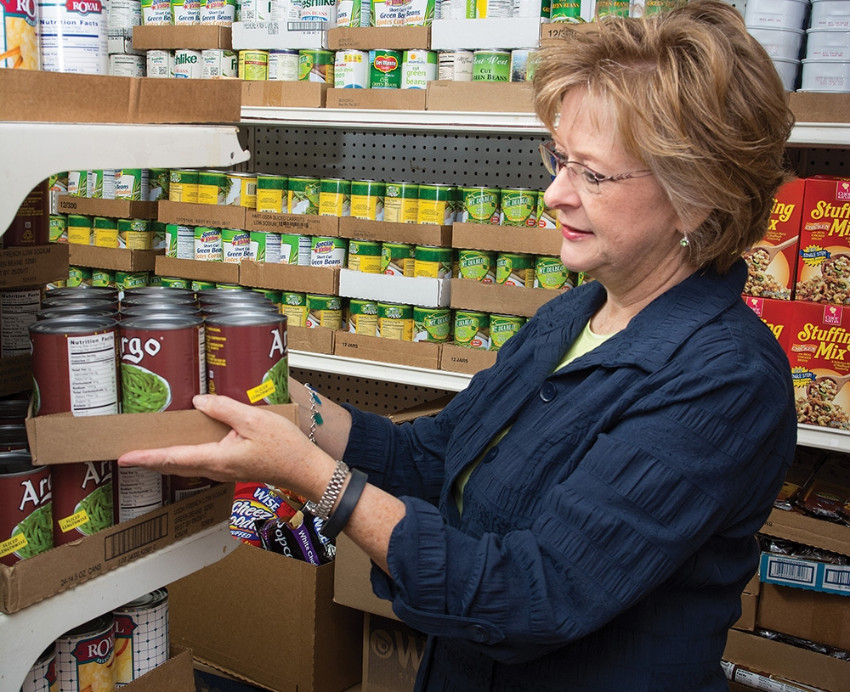 Project Teamwork
Established in 1997, SkyLine's own Project Teamwork crisis outreach fund grew from the company's casual dress Fridays as a way for employees to make a weekly nominal contribution to help employees and area families during crisis events. From homes lost to fire, accidents or serious illness that interrupt the lives of families and often require travel for medical care and treatment, this fund provides immediate financial assistance when it's most needed. This fund continues to reach out in support of employees and families across our service area.
SkyChange
SkyLine/SkyBest is happy to introduce SkyChange – a way to change lives in your community beginning May 1, 2020. SkyChange is a customer-funded program that will help local, non-profit charitable organizations throughout the SkyLine/SkyBest service area. Customers can round up their bill to the next whole dollar amount each month to contribute to SkyChange. Click here to sign up today!
2020 Donations
2021 Donations
2022 Donations
2023 Donations
Rise & Shine Breakfast Food Drive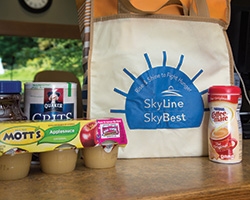 Food insecurity is another major area of concern for many communities across our service area, so SkyLine has joined numerous local churches, individuals, families and organizations to address this serious problem by sponsoring a "Rise & Shine" Breakfast Food Drive each fall.
This project has engaged our entire company, our members/customers and communities, generating scores of donated, non-perishable breakfast food items to stock area food pantries. Pantries benefiting from this initiative including Ashe Outreach Ministries, Solid Rock Food Closet, Reaching Avery Ministry, the Hunger and Health Coalition and the Mobile Food Pantry of Second Harvest Food Bank of Northeast Tennessee. Our focus on breakfast has further helped to fill a pressing need for those items that are often in greatest demand but in shortest supply on area pantry shelves.
Supporting Worthy Causes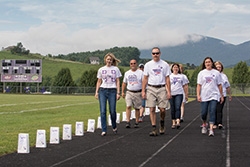 There are two national health-related charities that SkyLine, its board and its employees make a concerted effort to support year after year—the American Heart Association and the American Cancer Society. We join with our communities to support these organizations because of this sobering fact: the number one and number two causes of death among Americans are heart disease and cancer. We stand united in the fight against heart disease and cancer, working tirelessly to raise awareness and funds that will fund research, support education and prevention, extend and improve the quality of life for those living with these diseases and to one day find a cure.
The saying, 'charity begins at home,' couldn't be truer for the communities we serve, and SkyLine is humbled to be among the legion of churches, local organizations and businesses to add meaning and make a positive difference in the lives of area residents. Christmas charities that SkyLine employees support include the Ashe County Interagency Children's Christmas project and Project Star, a program for seniors through Appalachian Senior Programs.
Because the needs of our community are real, SkyLine and its employees welcome the chance to reach out, partner with our neighboring organizations, strive to make a difference and to build stronger communities. SkyLine and community... It's who we are and it's what we do.