According to SkyLine/SkyBest Employees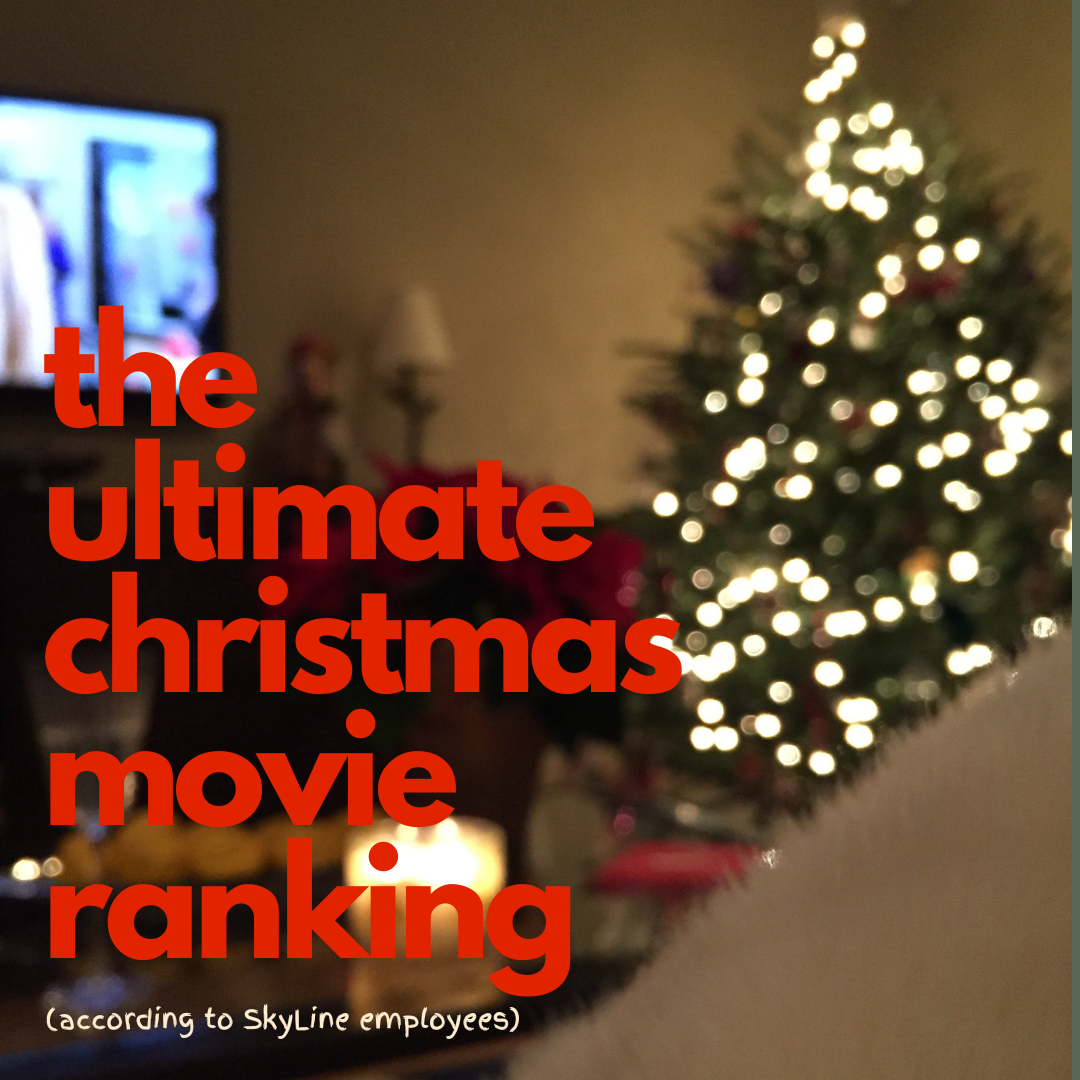 It's the most wonderful time of the year, filled with lights, trees, long-awaited traditions and, one of our favorites: holiday movies. From animated classics to modern comedies, everybody has their personal favorite Christmas film. With so many to choose from now, the debate often comes up: which Christmas movie is actually the best? We decided to see for ourselves by sending out a company-wide survey asking employees to rank a group of 17 of the most popular Christmas movies. The votes are in and we've tallied them up!
Without further ado, the official Christmas movie ranking from SkyLine/SkyBest:
17. The Muppet Christmas Carol
16. The Year Without Santa Claus
15. Miracle on 34th Street
14. A Christmas Carol
13. It's A Wonderful Life
12. Christmas with the Kranks
11. The Polar Express
10. Home Alone 2: Lost in New York
9. A Christmas Story
8. A Charlie Brown Christmas
7. How the Grinch Stole Christmas (1966 version)
6. The Santa Clause
5. Elf
4. Rudolph the Red-Nosed Reindeer
3. How the Grinch Stole Christmas (Jim Carrey Version)
2. Home Alone
And the collective favorite Christmas movie is…
1. National Lampoon's Christmas Vacation
So there you have it – the most popular Christmas movies ranked according to SkyLine/SkyBest. What do you think of it? Do you agree? No matter what the ranking though, any Christmas movie is a great way to put us in the holiday spirit, and we still want to be able to watch as many as we can. To see what channels your favorite Christmas movie is playing on, click here. For the SkyBest TV Channel Guide, click here. Of course, for any questions you can always visit us online at skybest.com or give us a call at 1-800-759-2226.