Video Signal Blocked/Currently Unavailable memo
This help topic only applies to customers on the Innovative Platform.
For a relevant topic on the Minerva platform, click here.
You are on the Innovative Platform if your guide looks like this: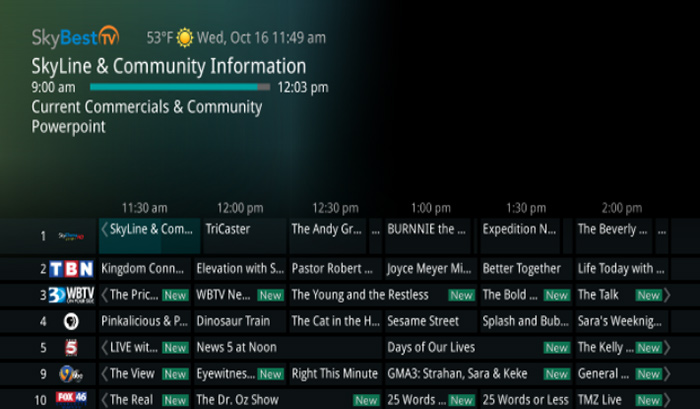 These messages can mean two things:
If you see "Not Subscribed" or "Unable to watch the selected channel," it means that the channel you are trying to watch is not included in your SkyBest TV package. Please call SkyLine/SkyBest at 1-800-759-2226 to upgrade your service.

If you see "Watch Locked Channel" or "Channel Locked," it means that the channel is being blocked by the parental control setting on the STB. If you wish to view a show on this channel you must enter your Ratings PIN with the remote by using the keypad. Then select the "OK" option in the menu with the OK button on your remote.
Not quite right?
Check out these other popular search topics: