How automating your daily life helps things run a little smoother.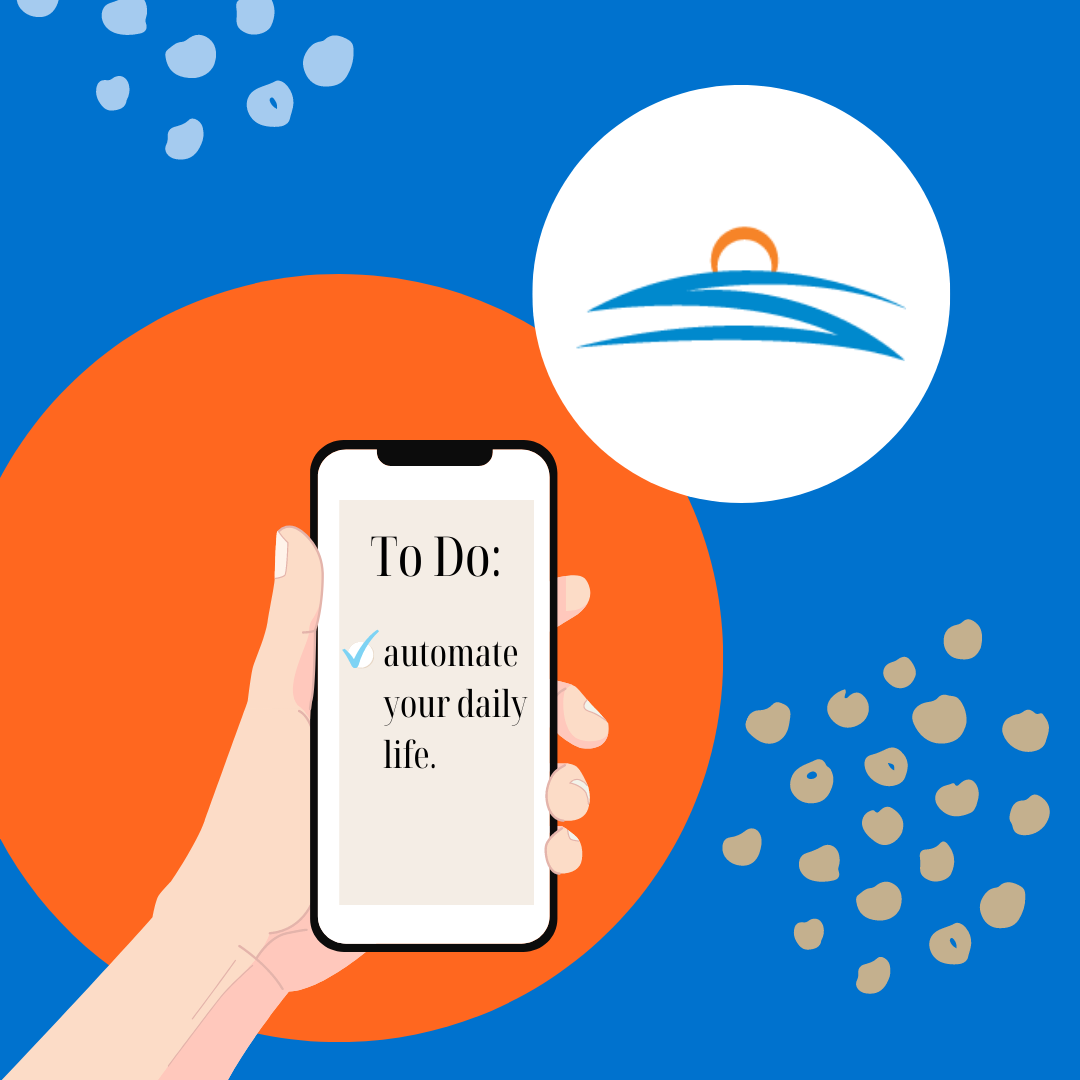 We're all about time-savers and ways to make things more efficient over here at SkyLine/SkyBest. Thankfully, there are so many ways that technology can help us do just that. In fact, SkyLine/SkyBest offers several automatic functions to help you clear your mental checklist. Check them out below:
How SkyLine/SkyBest can help you automate your life:
Bill Auto Pay
Never stress about missing a bill or incurring a late fee again—just set up an automatic bank draft! Your bill amount will be drawn from your bank account at the beginning of each month so you never have to worry about it. To set this up, visit our Payment Options page.
SkyBest Security Packages
Our different SkyBest Security packages offer a variety of ways to automate your life. Receive motion-driven video alerts in real time, critical event notifications and even things like automated door lock and lighting control. For more information on our different security packages, visit our security page, sign up for a free, no-obligation consultation or give us a call at 1-800-759-2226.
Calling Features
SkyLine/SkyBest Calling Features really give you the options to customize your Voice service into a plan that meets all of your needs. Most of these features signal an automatic response to something, meaning it requires little to no work from you to get your desired outcome. A few examples of this are:
Anonymous Call Rejection: Your phone can be programmed to refuse any caller who is blocking their name and number from being detected by your Caller ID System.

Call Return: Your phone rang, but you were unable to answer in time. With just a touch, Call Return will dial the last number that called you.
And there are so many more! Check out our list of Calling Features for more offerings as well as additional details.
Internet Guardian
SkyBest Internet Guardian is an essential resource for a number of reasons. Not only does it protect you from most viruses, phishing attacks and hackers, but it supplies you with parental controls. Parents have the ability to set time-of-day restrictions and block certain websites based on content. This means you don't have to worry about physically being there to monitor your child's Internet use, you can trust that this is already, automatically, being taken care of. To learn more out SkyBest Internet Guardian or to sign up for the service, click here.
Some other ways to automate your life:
There are other simple things you can do to help your life run a little more efficiently:
"Subscribe and Save"
Most online stores offer a "subscribe and save" option for products you purchase consistently. Usually, a small percentage is taken off the price, and the store will send it to you as often as you choose. (This can be updated as well.) Many people choose to do this with essentials like paper towels, toilet paper or dog food. That way, you can clear those recurring purchases off your list and know that you will not be without them.
Alarms
Majority of phones today have a "sleep schedule" setting that lets you choose what time you want to wake up on certain days. This alarm stays set so you never have to remember to set it. Additionally, the night before, it will remind you what time you need to go to bed in order to get your desired hours of sleep. This can be a great tool for those of us that constantly find ourselves forgetting to set an alarm.
It is always nice to be able to cross something off our mental to-do list. Technology gives us a way to do that. Implementing these simple automations into our lives can have a big impact on how smoothly our days go. If you are interested in any of these SkyLine/SkyBest services, make sure to call us at 1-800-759-2226. We can't wait to help make your life a little easier!
The SkyBest Premium Wi-Fi app is intended to help you make the most out of your Wi-Fi and simplify your life even more! To learn more about creating your customized settings, watch this video: