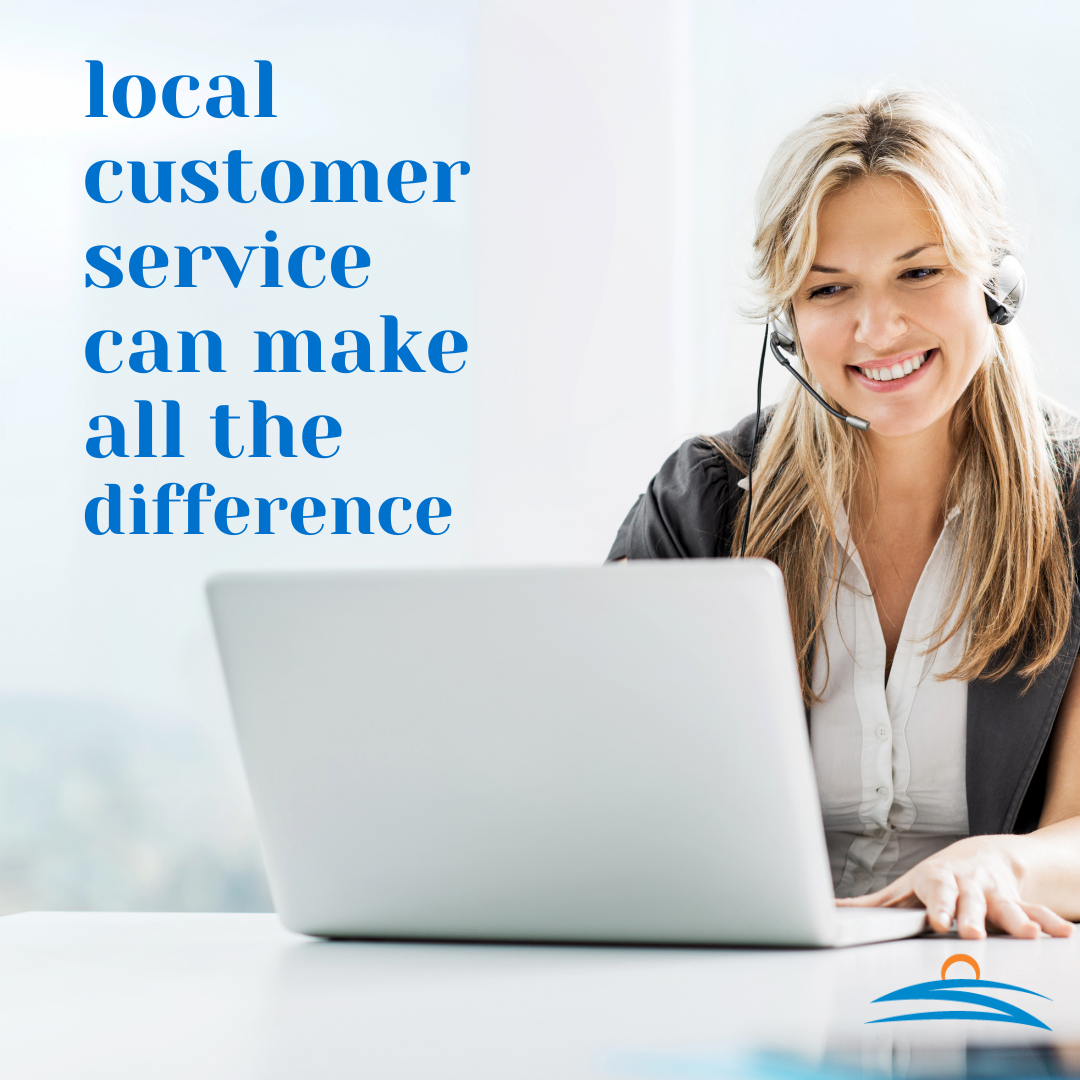 We've all been there – stuck on the phone, waiting to speak to a real life Customer Service Representative while a recording tells us, "please hold, your call is very important to us". It's frustrating, time-consuming and often leaves us with even more questions. Most of the time, when you do get an actual Representative, the call is interfered with other noise and conversations happening in the background. These are the classic signs of dealing with a company that isn't local.
Oftentimes non local companies and corporations provide a scripted, insincere response to any of our questions, concerns or frustrations. What seems to be missing from the conversations is a desire to understand the customer and help them in a way that makes the most sense.
On the other hand, a local customer service representative ensures you talk to a real person and get the solutions you need. They make, what would be an hour-long task with a non-local provider, a much more efficient and productive conversation. These are also the people you see in your grocery store and at your child's games. They live in the community with you, and want the best for it. They know about the local news and events. If a local Customer Service Rep doesn't know the answer to your question, he or she knows exactly where to find it. They want to help you, and will do what it takes to get you the information you need.
SkyLine/SkyBest takes a great deal of pride in providing local customer service to our service areas. Our mission is to provide state of the art communications and technology solutions enabled by a culture of excellence in customer service. We want to be there for you and provide you exactly with what you need, whether that is answered questions or a change in service. If you have any questions about your service, please don't hesitate to call at 1-800-759-2226, and you will be greeted by a friendly voice and an eagerness to help.