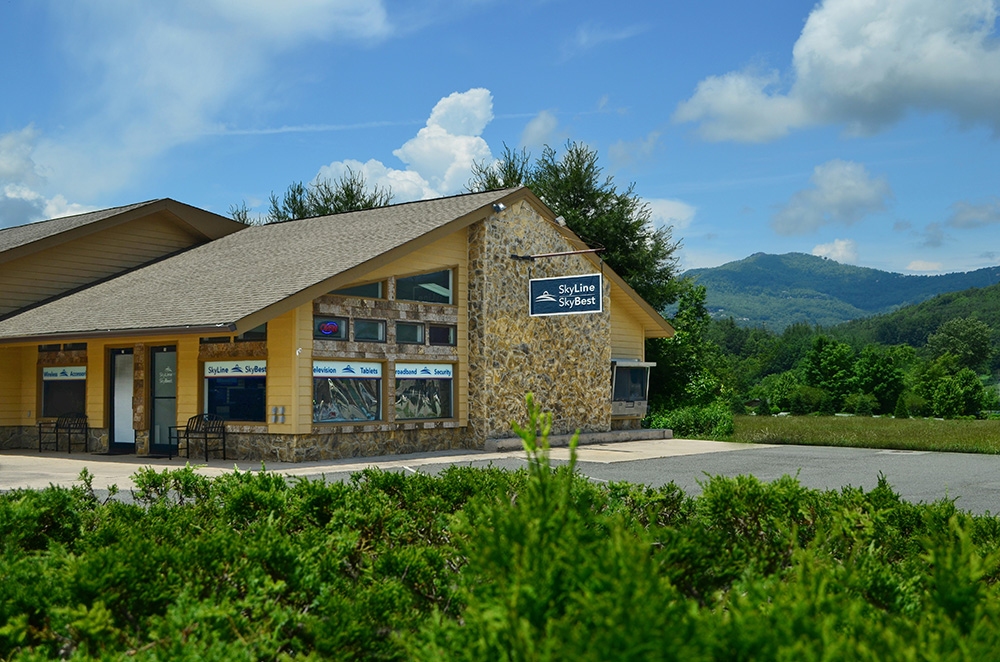 Internet Provider in Banner Elk, NC
High Speed Internet in Banner Elk
Looking for the best internet provider in Banner Elk, NC? Look no further than SkyLine/SkyBest. With speeds up to 1 Gig, no other internet service provider in this region can match the speed and reliability of SkyBest Fiber-optic Internet. Plus, SkyBest offers symmetrical speeds over its fiber-optic network. This means that your upload speed is as fast as your download speed. Most internet providers offer a high download speed, but a much lower upload speed.
Fiber-Optic Internet in Avery County
With SkyBest fiber-optic internet, you will notice much faster internet speed when you FaceTime, Skype, stream video and upload videos to YouTube or photos to Shutterfly. For online gamers, this unbeatable upload speed is a real competitive edge. Click here to see if Fiber is available in your area.
---
What are the benefits of having fiber-optic internet in Banner Elk?
Fiber-optic internet service has virtually unlimited bandwidth, giving you the best internet speeds, and making it a standard medium that will be in place for many years to come. Read our blog post to learn more about the benefits of fiber-optic internet in Banner Elk.
SkyLine/SkyBest is conveniently located in the High Country Square Shopping Center on Hwy 184 in Banner Elk across from Fifth Third Bank. Call, drop in or schedule an appointment to learn more about internet services in your area.
20 High Country Square Hwy 184
Banner Elk, NC 28604
Office Hours: M-F 8 am - 5 pm Closed 10:45 am - 12 pm
More convenient office locations.
Need SkyLine/SkyBest high speed internet for your business? Click here.
---
What they are saying about SkyBest High Speed Internet in Banner Elk, NC:
"I love this company! The admin person who took my order was helpful and took ownership of my account. All the people at the help desk were friendly as I tried to communicate with them prephone install from the only 12" x 12" spot on my deck that could pick up my cell signal. The fiber optic guys were on time, fast and very, very tidy. The bundle install techs were very professional, nice and did a super awesome job. This level of service doesn't happen anywhere else in the world. Thank you!!!!"
Apple Hill Farm, located between Banner Elk and Valle Crucis, is connected to fiber-based voice, broadband and WiFi services, which gives owner Lee Rankin, her son Will and staff free reign to share videos of Basil the Llama, Mojo the Alpaca, Casper the Golden Retriever and their farm family with more than 3,800-plus Facebook followers. Read this unique story of how SkyLine/SkyBest services have been a "gamer changer" for this great local business.

Photo credit: Todd Bush
Banner Elk Insider Tip:
SkyLine/SkyBest loves calling Banner Elk, NC home. If you are new to the area, Banner Elk offers something for all seasons. The ski slopes rule the winter scene and spring gives way to great golfing at each of Banner Elk's golf resorts. In the summer, don't miss out on the Lees McRae College Summer Theatre Series. You will be mesmerized by the talent in these performances. The third weekend in October is the annual Woolly Worm Festival where up to 1,000 woolly worms race for the privilege to serve as the predictor for upcoming winter weather. Plus, you can enjoy craft vendors, music, games and breathtaking fall foliage. Avery County offers an array of year-round fun.
---