How to create a Home Network
Setting up a home network only takes a couple of steps. If you are using a DSL modem, just connect the router to the Ethernet port on the back of your modem then set up your wireless connection.
Computers and other devices can be hardwired or set up to connect wirelessly to the router. Most routers will offer step by step instructions on setting up the equipment.
If you have fiber-optic service at your home, you connect to the Internet through an Ethernet connection. Plug your router directly into the Ethernet jack marked Data and set up devices to work hardwired or wireless from the router.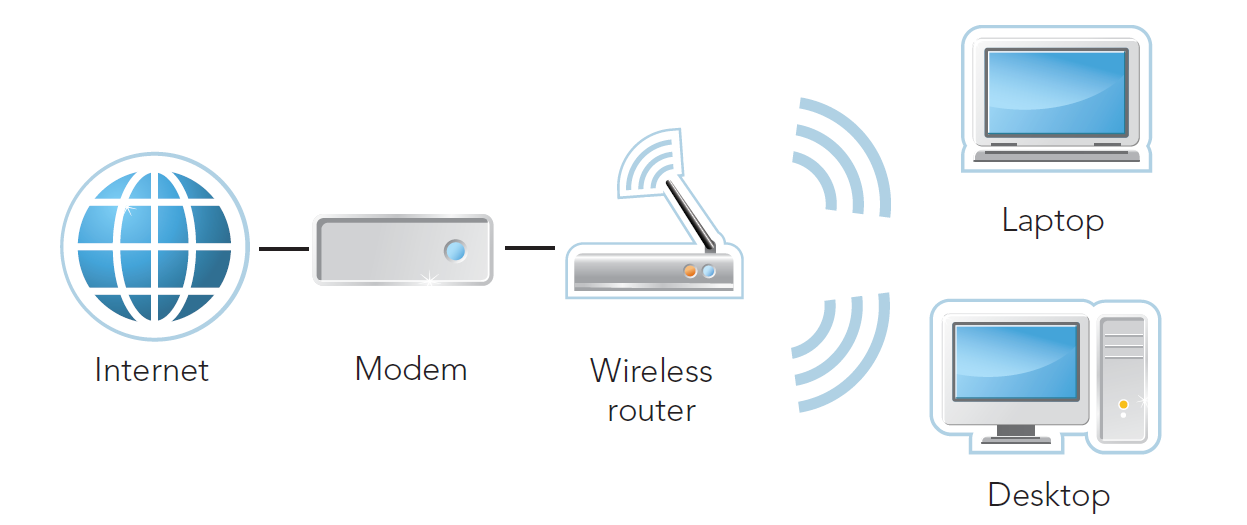 Not quite right?
Check out these other popular search topics: