How This Tool can Keep Your Family Safe.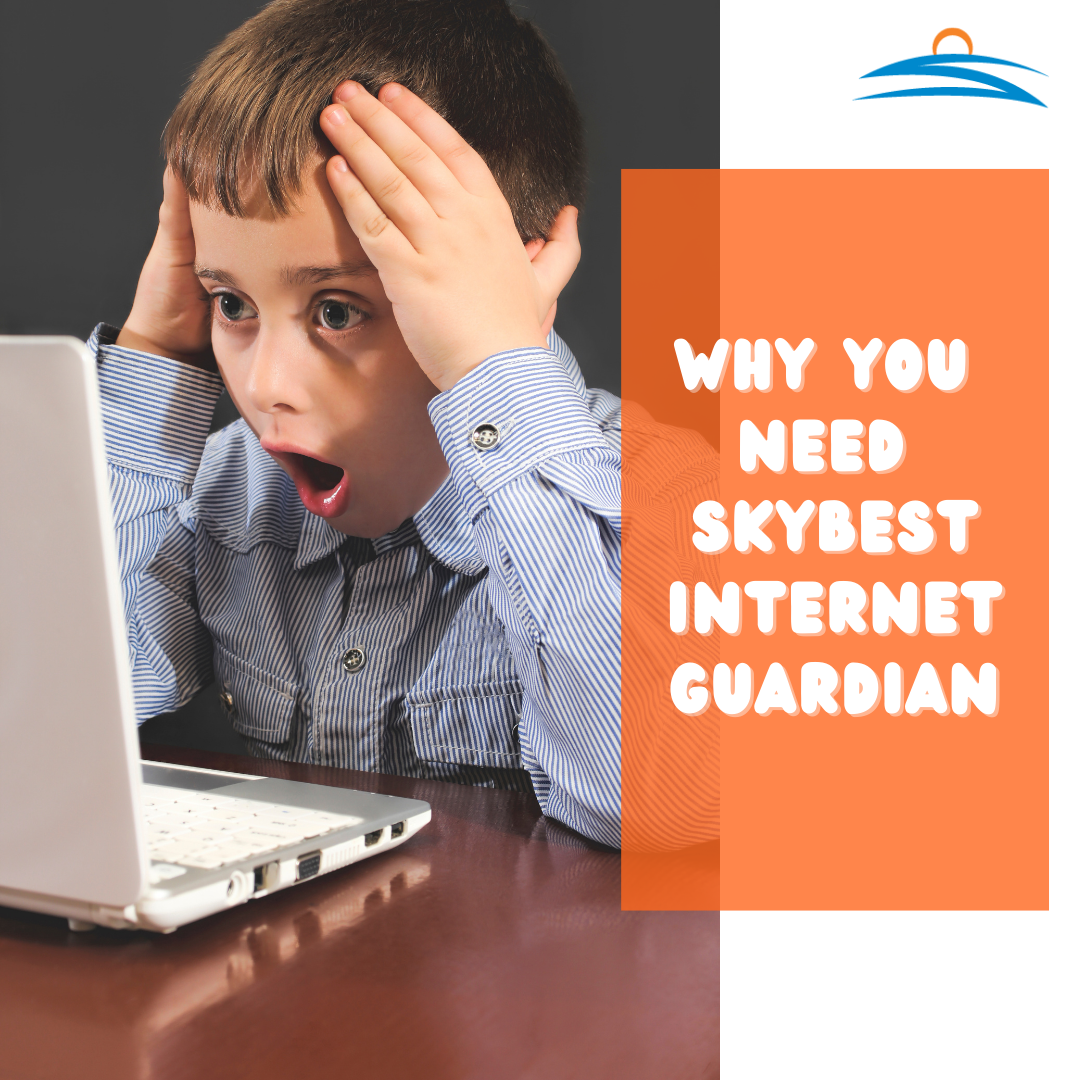 What is SkyBest Internet Guardian?
SkyBest Internet Guardian is a software available to SkyLine/SkyBest Internet customers that provides the ultimate protection for up to three computers in your home. Not only does it protect your computer from hackers and viruses, but it also provides access to parental controls to create certain restrictions for your family.
With more and more of our world existing on the Internet, it is critical to have threat protection established on your network. This software protects you from most viruses, spyware, botnets and so much more.
Why Do I Need SkyBest Internet Guardian?
Limiting Screen Time & Availability
If you have children, SkyBest Internet Guardian can be pivotal in allowing them access to age-appropriate content on the Internet, while still protecting them from all that is on there. The software allows you to restrict certain web content and desktop applications. Additionally, you can create and implement a schedule in order to help you limit your children's screen time. If your kids are on social media, Internet Guardian indicates potentially dangerous links on the network's platform, as well as identifies settings within an account that may leave your child's personal information vulnerable to hackers.
Data Protection
However, this software is not just for families with young children. As mentioned earlier, so much of our life exists on the Internet. From credit cards to home addresses, SkyBest Internet Guardian protects all of your personal information that may leave you at risk for theft. It also disposes of any sensitive data using a feature called Security Erase, and allows you to store personal documents in a password-protected file. If your computer is ever hacked, you can remotely lock those files. Since the COVID-19 Pandemic, we have all witnessed an increase in phishing schemes and hacking attempts. In today's world, it isn't just a good idea to protect yourself online, it is vital.
As your Internet Provider, we strive to not only provide you with state-of-the-art technology and services, but we want to ensure your privacy and protection. Internet Guardian from SkyLine/SkyBest is an all-in-one tool intended to help safeguard your personal information and experience on the World Wide Web. At only $0.99 a month, a simple download and install will give you all of that. For more details regarding Internet Guardian, or answers to frequently asked questions, click here. To sign up, fill out an application here, or call one of our Customer Service Representatives at 1-800-759-2226.