Common Phishing Scams & How to Look Out for Them.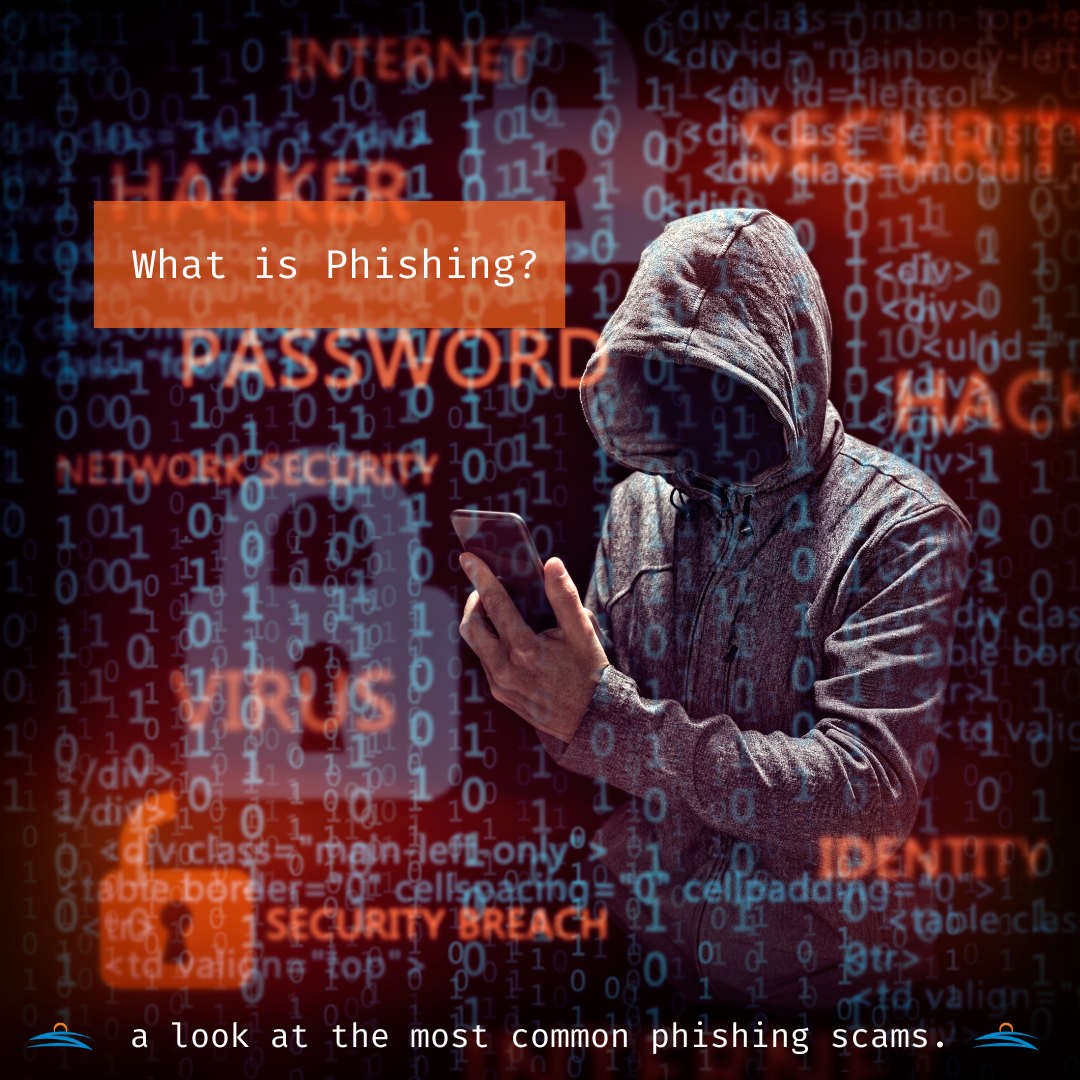 Phishing Definition: The act of sending emails disguised as a reputable company or individual in order to convince the receiver to give up personal information such as credit card details, passwords and social security numbers.

Phishing scams have been a cause for concern since the creation of email; however, the COVID-19 pandemic heightened both the frequency and severity of these scams to another level that can have devastating consequences for the victim if played out. Although we recommend always playing on the safe side and double checking with the supposed "sender" if the email is legitimate or not, we've compiled a list of some of the most common email scams to help you be on the lookout.
Most Common Phishing Scams
A Billing or Account Issue
One of the most popular phishing scams is an email informing you there is a problem with your card or your Account. The messaging implies urgency and stresses the need to resubmit your password, credit card details or other private information.
You Won a Contest
Hackers, masquerading as a company, will often entice people to provide their information with the claim that they have won a big contest. People often receive multiple of these emails telling them to hurry as their offer is almost expired.
"Check this out!"
It's hard to resist an email with "check this out!" written in the subject line; however hackers often use tempting and encouraging language to get you to click on emails and links that may give them the information they want.
A Friend in Need
This scam often happens when one of your contact's accounts has been hacked. The scammer will then pose as your friend claiming to be in desperate need of money due to being in some kind of trouble and losing all other ways of communicating with you.
Tax Season Scams
Around early Spring, a popular scam informs you that you are either being audited and need to submit your information, or that you have qualified for an early tax refund. Both of those situations sound like a big deal and often result in a quick reaction from the receiver.
Other things to look out for:
Company or Individual name spelling

URLs – hover over each link to check the destination. If the link is not recognizable, do not click it.

Have you ever received an email like this from the sender before? If no, it is likely a scam.

If you do not remember inquiring or entering a contest, do not trust it. Always assume that if it seems too good to be true, it likely is.
While we can't control whether or not we receive these emails, we can control what we do when we receive them.
What to do when you receive a phishing email:
Do NOT open it or click any links.

Check with the company or individual to ensure that it is fake. If you already know it is fake, notify the company or individual so they can warn others.

Notify friends and family if it seems likely they will receive something too.
If you ever receive a suspicious email from SkyLine/SkyBest, please call to speak with a Customer Service Representative to double check at 1-800-759-2226. We are more than happy to be help you in any way, and your privacy and safety is our number one priority. If we are notified of many customers receiving the same phishing email, we will put a notice on our website and our social media accounts to help protect others as well.