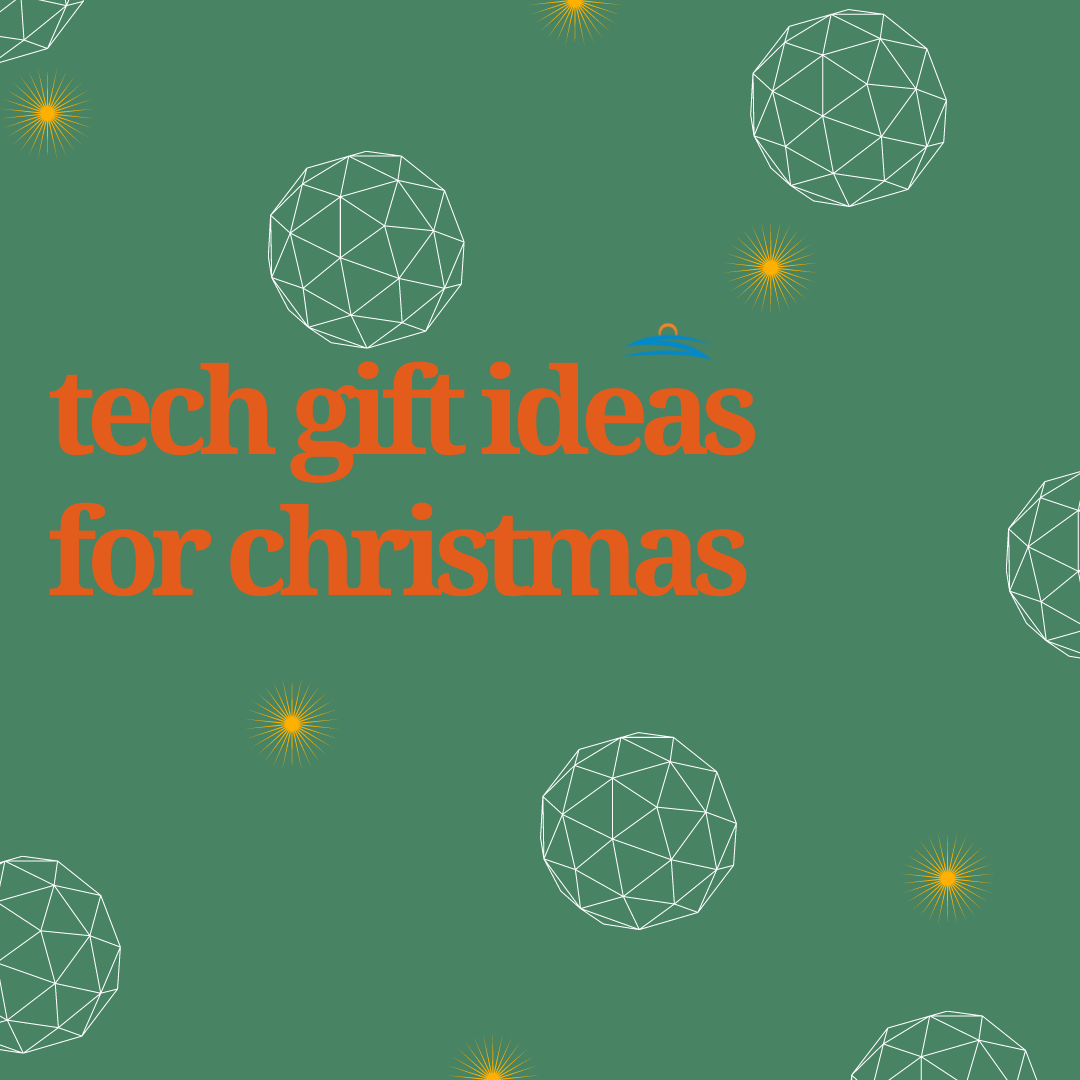 It's officially Christmas shopping season! Odds are there are people in your life who are easy to shop for, and people who are a little more difficult. Finding the perfect thing can be a challenge, but for the techy person in your life, we are here to help!
Check out our top 10 tech gifts for Christmas 2022:
Portable Projector




Portable Projectors bring the movie theater experience to you anytime and anywhere! Most have Wi-Fi, Bluetooth and USB hookups, can fit in your bag and run on batteries.

Polaroid Now+ Instant Camera




The classic Polaroid camera plus a little extra. Download the Polaroid app to your phone, connect your Bluetooth, and use the additional features.

Mini Drone




Perfect for first time drone users! Plus, if it's under 0.55 pounds and used for recreation, it doesn't need to be registered with the FAA.

Wireless Headphones




A classic gift that is perfect for everyone. Give your loved one the power to listen to their favorite music, podcast or more with a good pair of wireless headphones.

Meater Smart Food Thermometer




For the grill master in your life! Download the app, type in what you're cooking, stick the thermometer in and read instructions on how to cook it just the way you want.

WiFi Connected Telescope




If you know a space fanatic, get them this. A telescope that connects to Wi-Fi. By downloading the app on your phone, you can get more in-depth information on what exactly you are looking at.

Apple Pencil




This smart tool is perfect for creating and taking notes in a simple way, all on your iPad. Plus, the additional features make it a fan-favorite.

Digital Electronic Tape Measure




This may seem random, but it's a super handy gadget that people end up loving. Don't worry about making sure you read the exact measurement correctly, let it do the work for you!

Kindle




Of course, a Kindle is great for any book-lover. With the new addition, you no longer have to worry about pesky blue light keeping you awake or causing damage to your eyesight.

Pet Treat Dispenser




We couldn't forget about a gift for your pet! Give your furry friend a treat (or treats!) throughout the day. Most also have a camera attached so you can check on them whenever you need to as well!
With all these new tech additions to your home, you may notice your broadband slowing down a little bit. That likely means you have too many devices using your current bandwidth, and it's time to upgrade your Internet speed. To learn more, visit us at skybest.com or call us at 1-800-759-2226.