SkyLine/SkyBest is a proud member-owned co-op.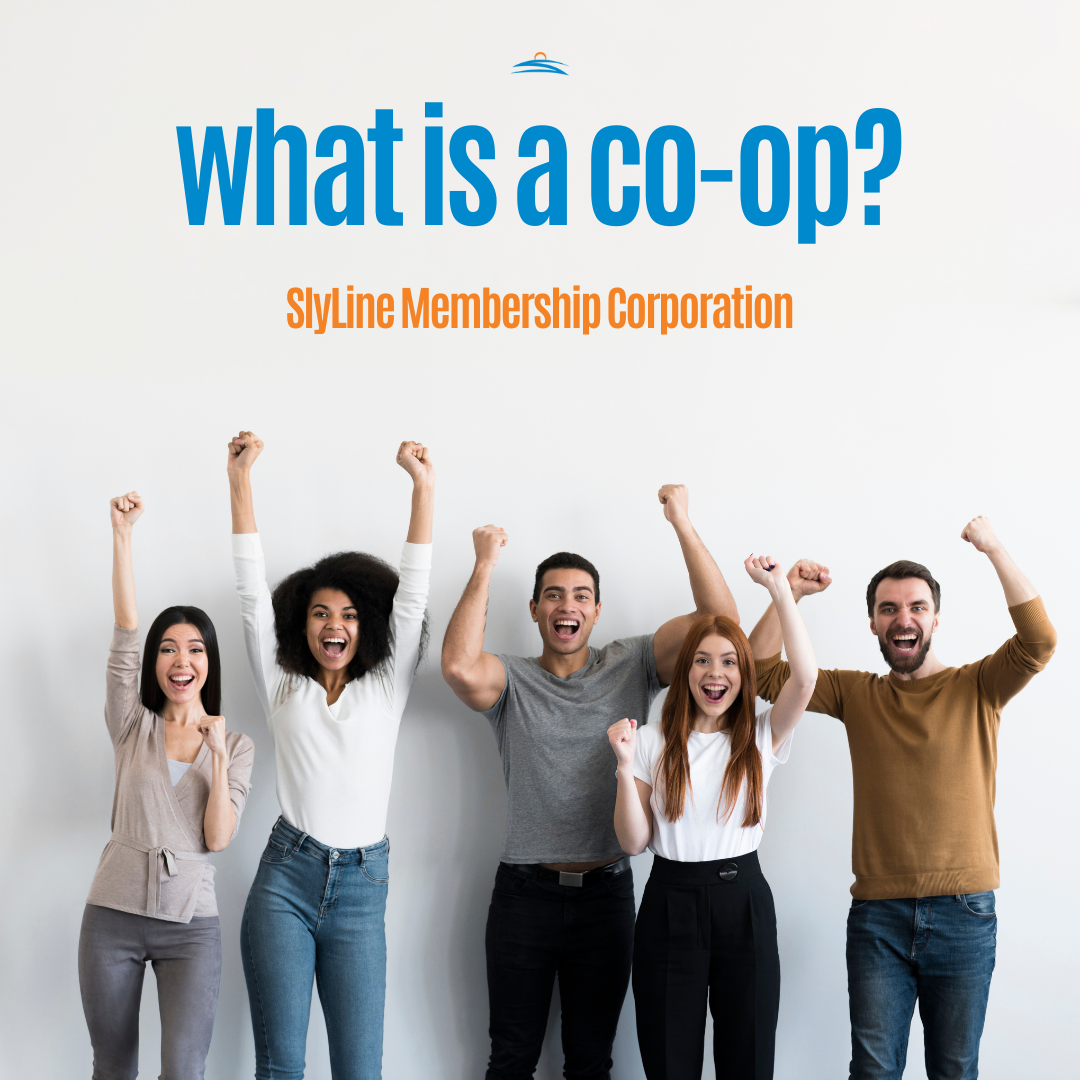 Their are a number of values and advantages co-ops bring to their members and community. As a member-owned cooperative our self, we want to make sure our customers are aware of the benefits that a co-op membership can bring, for both themselves personally and their community. First, members must understand exactly – what is a co-op?
What is a Co-Op?
According to The International Cooperative Alliance, a co-op is, "an autonomous association of persons united voluntarily to meet their common economic, social and cultural needs and aspirations through a jointly-owned and democratically-controlled enterprise." The foundation of all cooperatives is built upon six principles: democracy, self-responsibility, equality, self-help, equity and solidarity. Members of a co-op are all part owners of the organization and are represented by an elected board member for his or her area.
Benefits of a Cooperative
Basic Structure of the Organization
The democratic model of a cooperative is considered one of its greatest assets. Because of board elections, all members have an equal say in the governing of the co-op, and members can easily come and go without causing a big disruption to the organization. Members' best interest and needs are the top priority for the board—and therefore the co-op—because it is made up of neighbors and fellow community members.
Each member of a co-op is entitled to capital credit checks. Capital credits represent each member's ownership of a cooperative and come from the margins allocated to members' capital credit accounts based on their use of services. As a not-for-profit business, SkyLine assigns any monies remaining after expenses to the capital credit accounts of its members. Along with assigning an annual allocation to these accounts, our Board of Directors determines if a retirement (refund) is in order based on the cooperative's sound financial condition. Beginning in 2021, SkyLine is now issuing refunds through a bill credit to active members if their individual refund falls below a designated dollar value threshold.
Often created to meet a certain need, community is a driving force behind co-ops, and the organization frequently works closely with local individuals and businesses. SkyLine specicifically has a number of programs that benefit our community, such as funding local scholarships, offering youth leadership programs and supporting local schools. Not to mention countless sponsorships of local events and fundraisers. Co-ops are established locally and strive to maintain a strong sense of community in everything they do—specifically through partnerships and local outreach.
SkyLine Membership Corporation
SkyLine Membership Corporation is a proud member-owned cooperative (the largest telecommunications co-op in North Carolina), serving five counties in Western North Carolina and Eastern Tennessee. In 1951, farmers joined together to bring telephone service to rural residents in Ashe, Alleghany and Watauga counties. Since then, SkyLine Membership Corp., and its subsidiary SkyBest Communications, continue to expand into underserved areas and bring necessary broadband and technology to those who need it. Each service area elects a representative or representatives to serve on the democratically governed, nine-member board of directors.
As a member-owned co-op we are constantly striving to meet the needs of and create partnerships throughout our community. Click here to learn more information about us, or here to learn more about what we do in our community. For any questions, please give us a call at 1-800-759-2226.