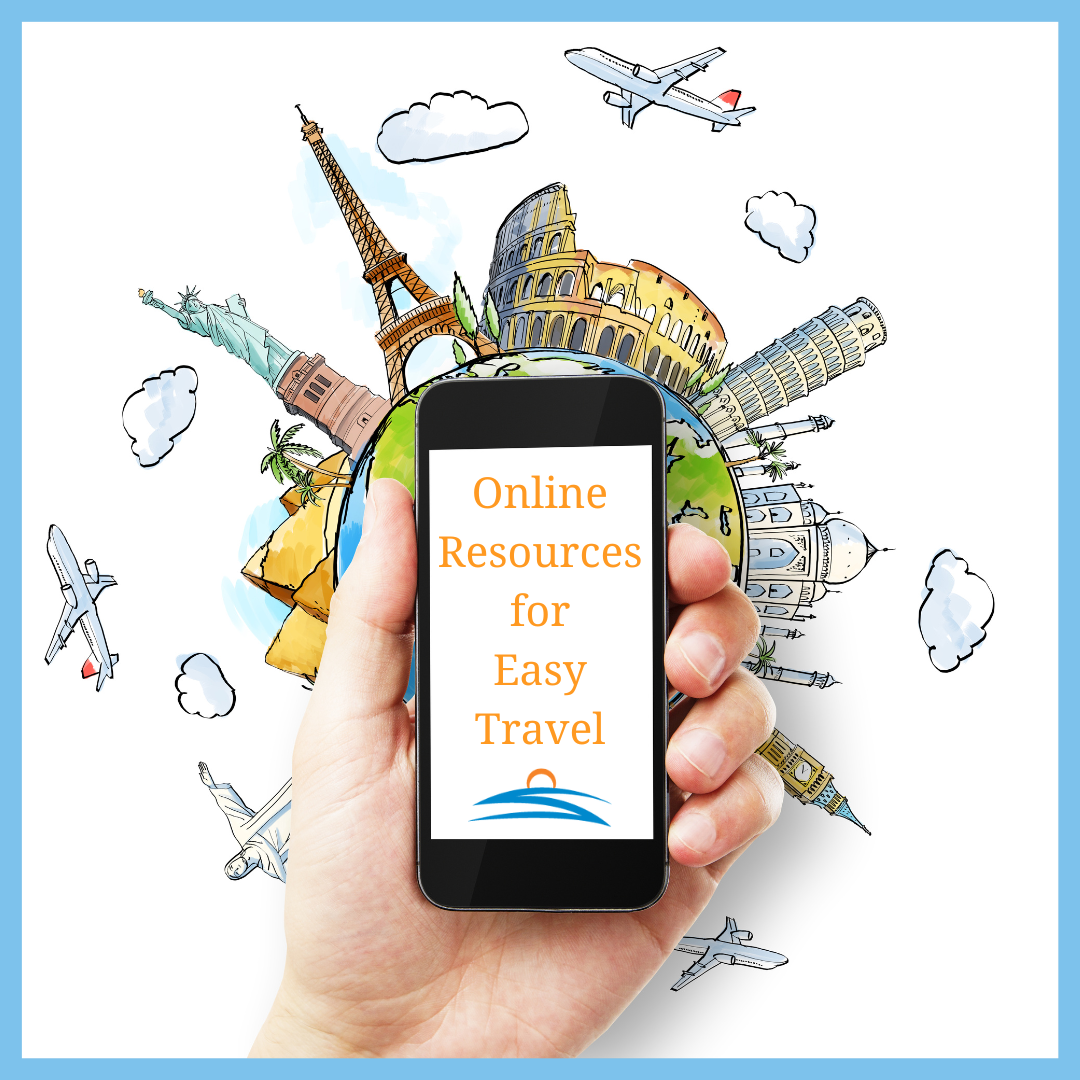 Tis the season for travel! Summer is here and many of us have plans for adventure, rest and relaxation. Although we usually wait in anticipation for our vacation time to start, much of the planning and last minute details can be cause for a headache. Luckily, there are a number of online resources to alieve some of that stress and make vacation planning a little simpler. We have compiled a list of some of the best online travel resources just for you:
The Online Resources for Planning Your Next Vacation

Comparison Sites
There are multiple, trusted sites that allow you to compare prices on vacation essentials such as hotel rooms, car rentals and plane tickets. Sites like Trip Advisor and KAYAK are great when planning a trip to ensure you are getting the best deal possible and help you find the best activities in the area based on your interests.
Yelp or Other Review Sites
After you find some of the best activities in the area, sites like Yelp can help you narrow down the best of the best. Reading reviews straight from people who have "been there, done that" is the best way to help you decide what is really worth your time on your long-awaited vacation. Reviews can be especially insightful during the always-difficult challenge of deciding where to eat. Knowing what restaurants come highly recommended can either spark interest and ideas, or end the debates.
Lonely Planet
Lonely Planet is a travel guide book publisher, but their online resource offers a one-stop-shop for your travel destination. Going somewhere new and don't know where to start? Start with Lonely Planet. The site includes a Planning Toolkit with must-see experiences and free things to do. Locations include, not only most places in the US, but tons of other countries.
Pinterest
Almost like a combination of Lonely Planet and Yelp, Pinterest is a great tool for getting an overview of the "must-sees" in an area. A quick search for the destination will bring you to dozens, if not hundreds, of travel blogs full of information directly from people who have been there themselves. These blogs often include many pictures so you can get a good feeling of what to expect. Keep in mind however, that sometimes bloggers are paid to promote certain things. They legally have to disclose that information however, so be on the lookout.
Travel Apps to Download
Airline App
If you are traveling on an airplane to your vacation, be sure to download your airline's mobile app. These apps provide you with flight updates and changes, the airline's policies (including the bag policy, which we can never seem to remember), mobile check-in and a way to download your ticket straight onto your phone. Safe to say, downloading the app is crucial to easing stress and simplifying your travel day. You know all your information is right there.
GPS
Most people already have this downloaded, but a GPS is a necessity on a vacation. Even if you consider yourself a geography and direction expert, you need to have a backup just in case. There is always a chance things have changed since you have last been there—torn down monuments that you knew to turn at, additional buildings and homes, etc. Don't waste your precious vacation time trying to find your way—make sure to have a GPS on your phone.
Obviously, we all want our vacations to go as smoothly as possible. The best way to do that is by utilizing the online tools that are available to you. Of course, these sites are only helpful with a high-quality internet connection and speed to back it up. SkyLine/SkyBest is proud to offer a variety of internet packages to best fit your life and give you the efficiency you need. To find out if fiber-optic internet is available to you, click here or give us a call at 1-800-759-2226.