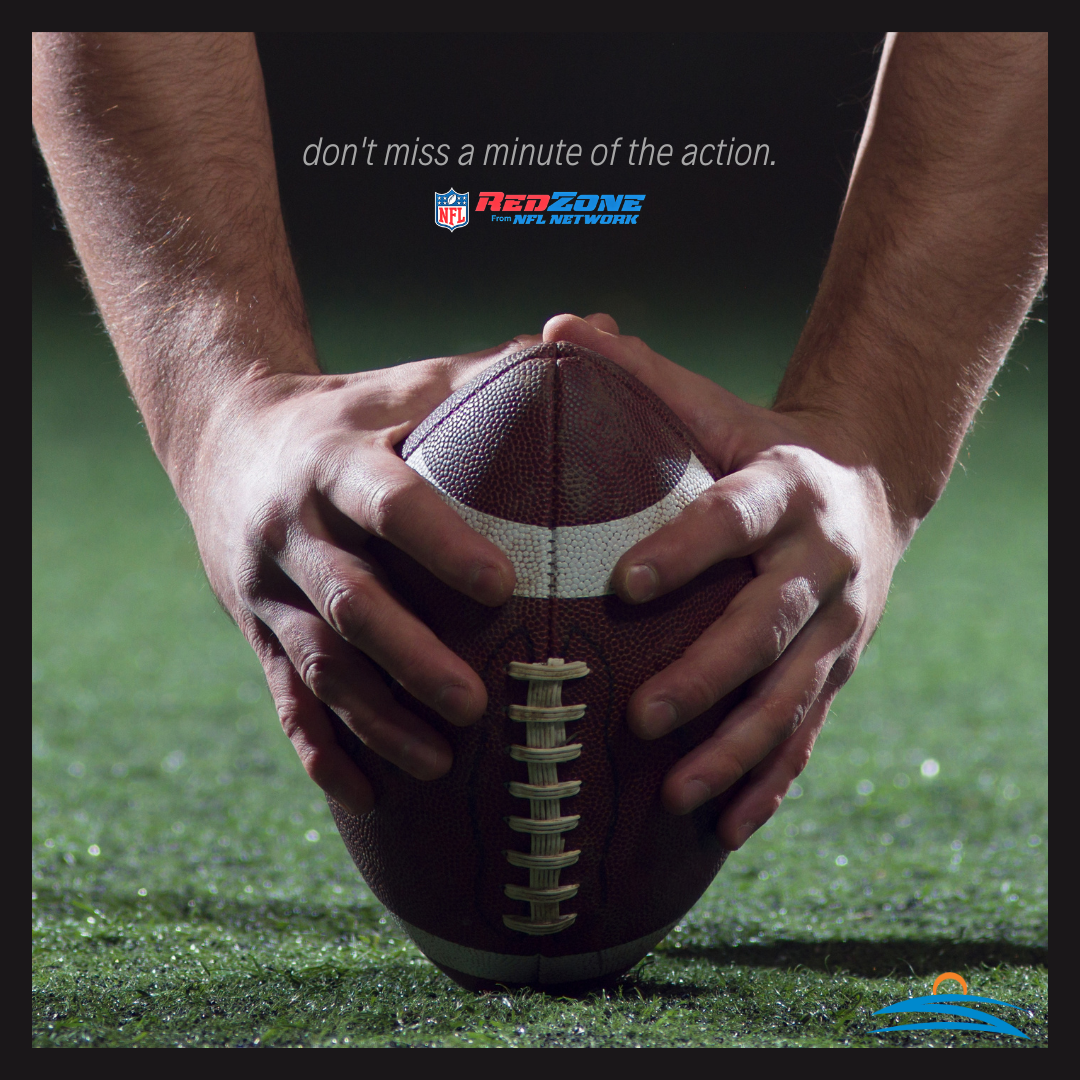 You know what time it is. The weather starts getting a little crisper; the leaves on the trees turn a little orange. Some may call it the greatest time of the year—football season. Every Sunday during the season, men, women and children all over the country turn their TVs on to watch an NFL game. The day could be full of excitement or stress, but regardless of the emotion, it is always packed with action. In fact, isn't that the whole fun of it? Catching all the action in real-time? You can always go back and watch highlights of the game, but part of the fun is feeling the anticipation as the events play out live. Nevertheless, we always seem to miss something, like that game-changing touchdown, because we are watching a different game. That's where NFL RedZone comes in.
What is NFL RedZone?
NFL RedZone ensures you never miss a critical moment of the game by taking you directly to the action. Anytime a team comes within the 20 yard line, NFL RedZone delivers it to you live. No more worrying about channel flipping and deciding which game will be the best to watch. NFL RedZone takes the guesswork out of keeping up with all of the games.
How Much is NFL RedZone?
The NFL RedZone cost for residential and small business SkyBest TV customers is $47.00 a month. Bars and restaurants, call for hospitality pricing.
Where can I watch NFL RedZone?
NFL RedZone can be found on channel 43 in SD and 1043 in HD on SkyBest TV.
How Do I Sign Up for NFL RedZone?
To sign up for NFL RedZone, give us a call at 1-800-759-2226.
To learn more about NFL RedZone, click here
Interested in NFL RedZone for your business? Click here to learn about NFL RedZone for business customers.
Click here to learn more about SkyBest TV Service
Click here to learn more about SkyBest Streaming TV Service
Not sure if SkyLine/SkyBest services are available to you? Find out here!