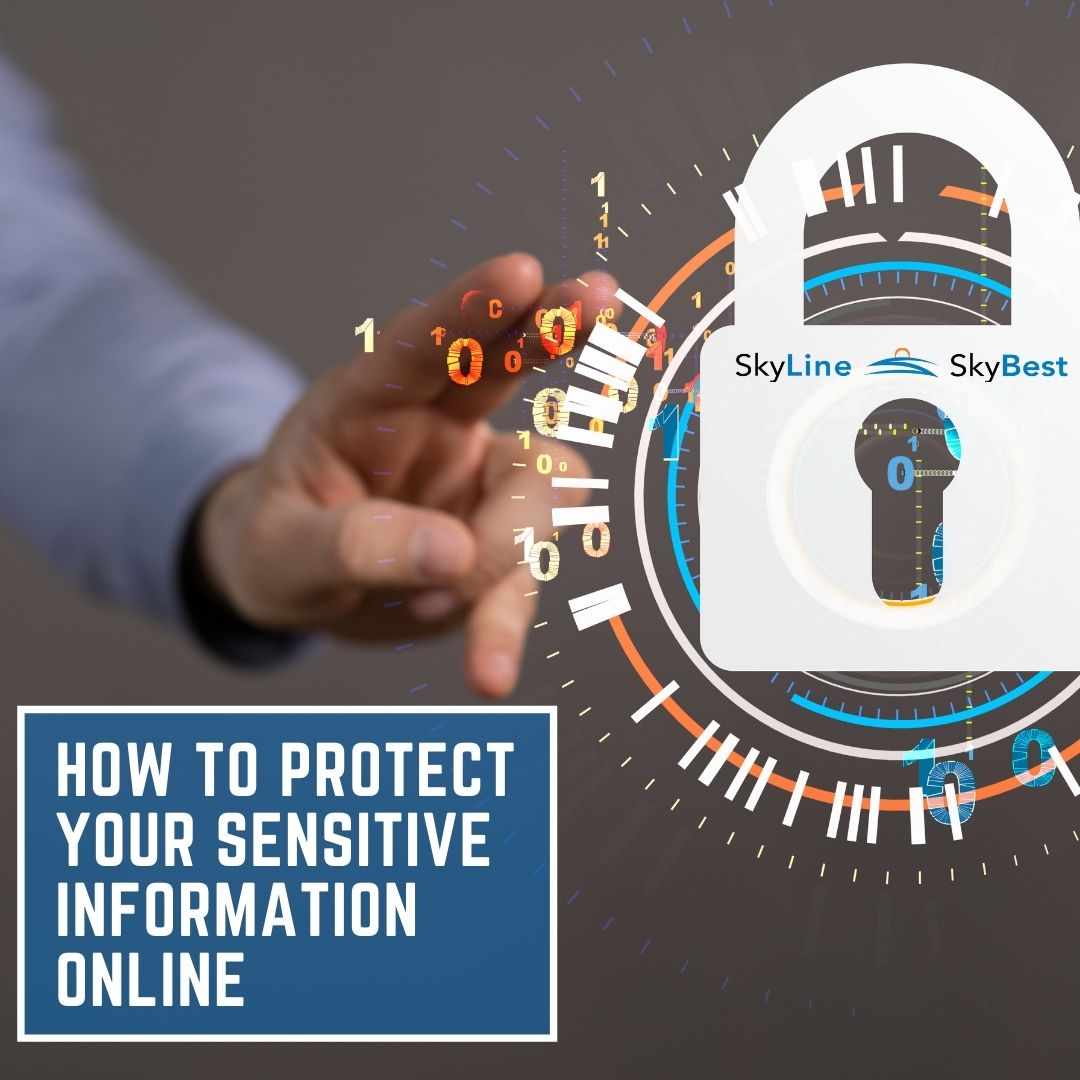 In a world where so many things can be accessed online, we must be very careful to protect our personal information just as we would protect our bank accounts. But where do we start? Check out these four tips on how to protect yourself online:
Four steps to help you protect your sensitive information:
Create Strong Passwords
Using at least 12 characters, you should combine letters, numbers, and symbols to create strong passwords. Avoid using any passwords that can be easily guessed like your birthday, or your pet's name. You should also not be using the same password for all your devices. In the event of a lost or stolen device, a strong, unique password will be harder to crack.
Be Cautious When Opening Emails
Be very careful responding or clicking on any email that requires urgent action, especially when these relate to sensitive topics. Most scam emails will use scare tactics to try to get you to give up your personal information. Be cautious of clicking on any links or attachments, and of any spelling errors in the email. If you have any doubts at all about an email being real, you should contact the company directly by phone to see if there really is a problem.
Keep Your Devices Clean and Up-to-date
Make sure to keep all frequently used apps up to date. Delete apps that are no longer in use, they can collect personal information like your location while sitting idle on your phone. You could also consider investing in SkyBest Internet Guardian. For just 99 cents a month you can have protection on up to three computers from most viruses. Click here to find out more information about SkyBest Internet Guardian.
Take Charge of Your Online Presence
Be sure to monitor who has access to your information and what you decide to share. Try not to share your login information with anyone if you can help it. Remember that it is OK to tell people what they can and cannot post of you. Always keep in mind that things posted online never go away. You can visit this site to learn more about managing your privacy setting from the National Security Alliance.
Although the internet is a great thing, it's important to make sure you are being safe. It is always important to be aware and use your best judgement, but these four tips are easy ways to ensure that you are keeping yourself protected. For any questions or concerns about keeping yourself safe on the internet, give us a call at 1-800-759-2226, or for additional information on ways to protect your children online, check out this blog.