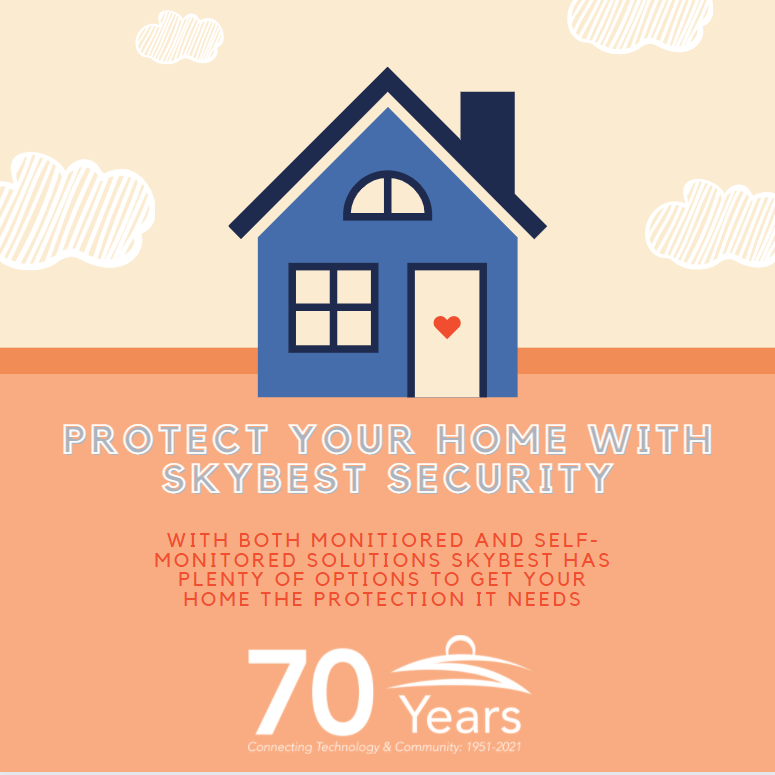 Do I Need a Home Security System?
Home security systems are more important than ever. Read on to find out what you gain when you invest in home security.

Burglar Deterrent
According to alarms.org homes without a security system are 300% more likely to be burglarized. The same website also states that 83% of burglars admitted to checking for alarms before they break into a home and that 60% would change their mind about breaking in if they see that a security system is installed. With those odds it would definitely be in your favor to get a home security system as soon as possible.
Peace of Mind
With a million other things to worry about everyday, you can take the stress of worrying about home off your plate with a security system. Not only do we have loved ones at home we need to worry about protecting, but we also have valuables and animals as well. An alarm system from SkyLine will help give you priceless peace of mind.
Family Safety
Another great thing about having a home security system is being able to keep tabs on your family at home. Lessen your worries with our Surveillance and Interactive Monitoring plans which will send you email/text message alerts and have a remote live video feed. Our interactive monitoring also has remote door/window lock, so instead of worrying about if your kids locked the door on their way in from school you can lock it yourself right from your phone.
Lower Energy Bill
With the remote light control feature in our interactive monitoring program, enjoy a more convenient way for you to turn your lights on and off. Which naturally will result in a lower energy bill.
Extra protection from fires and carbon monoxide
Both our basic and interactive monitoring programs offer smoke and carbon monoxide monitoring so that you can be alerted when harmful fumes are in your home. In addition, those programs also offer water leakage monitoring for even more peace of mind.
With all those reasons and more, it is really a great idea for you to invest in a home security system as soon as possible. Call us today at 1-800-759-2226 or visit our website to get started.