Editing the start time/end time of a recording
This help topic only applies to customers on the Innovative Platform.
For a relevant topic on the Minerva platform, click here.
You are on the Innovative Platform if your guide looks like this: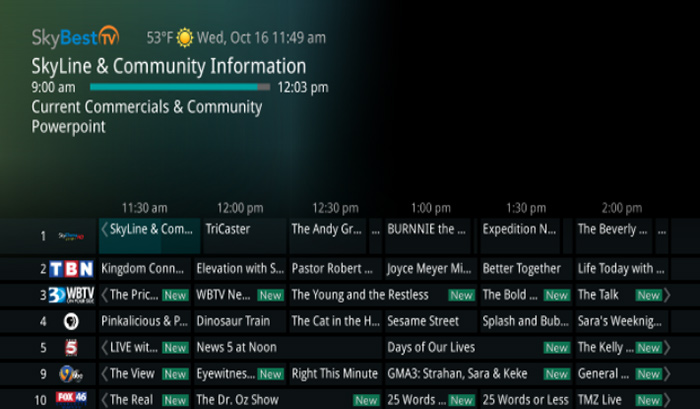 Set your recording to start a few minutes before and after your show to ensure you don't miss anything on future programs.
Press the GUIDE on your remote and scroll to the show you would like to record.

Press the RECORD button on your remote and a list of choices will appear.

Scroll down to the option that says "Start Time" or "End Time"

To edit the record time, use the arrow buttons on your remote to adjust how long before or after you would like the recording to start or end.

When finished, scroll to "OK" and hit the OK button on your remote.
Not quite right?
Check out these other popular search topics: