Accessing and modifying eScout settings
eScout filtering strength is automatically preset to a moderate level. You can, however, adjust the SPAM protection levels to your preferences.
Options include:/business/meet-the-team
Off
Low (Blocks the lead SPAM)
Medium (Balanced)
High (Blocks the most SPAM)
Simply choose your desired level and click "CHANGE LEVEL".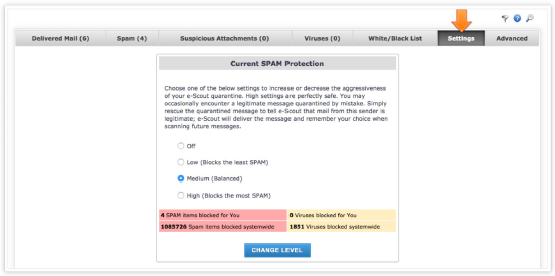 Not quite right?
Check out these other popular search topics: