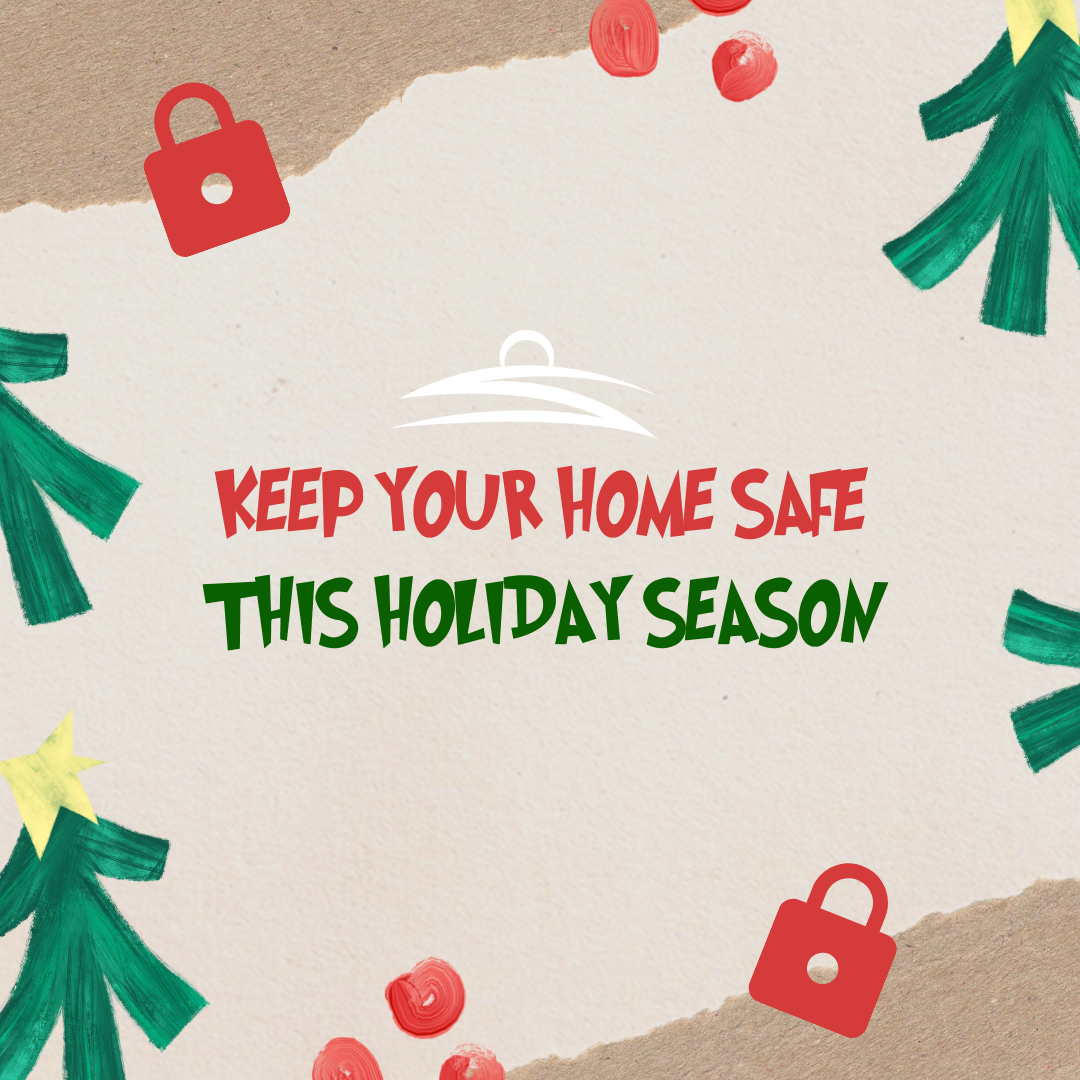 Reasons to Have a Home Security System
this Holiday Season
It's the most wonderful time of the year! Whether you're buying gifts, baking your favorite treats, or traveling to see your family, the holidays also tend to be the busiest time of year. With all the hustle and bustle, your list of things to do can become cluttered and overwhelming. A security system from SkyBest helps you cross one thing off that list – you know your home and family are protected while you're celebrating the season. But why exactly do you need a security system to protect your home? Read on to find out why it is important, particularly during the holidays.
Holiday Travel
The holidays are a time for celebration, which usually means parties, parades, shopping and traveling all over to see friends and family. The season brings a lot of time away from your home. This leaves your home, and everything in it (like expensive gifts), more vulnerable to robberies. A SkyBest Security system ensures your home is being monitored 24 hours a day, 7 days a week, 365 days a year. Burglars are significantly less likely to enter a home that they know is monitored, so you can be reassured knowing that your house is always protected no matter where you are.
Packages in the Mail
Sometimes it's just impossible to see those family members that live across the country, so they send a big box of presents and goodies straight to your door. Not to mention the convenience of online shopping has made it a popular choice while shopping for gifts. All of this means more packages left on your front door step, and more opportunities for someone to take them. No one wants all of their hard work finding the perfect gift to be wasted. SkyBest Security offers 24/7 monitoring, and some of our surveillance packages even offer remote, live video feed and email/text alerts. You can be fully aware of what is going on at your house in real time, and know that all your packages are safe.
All the Cooking and Decorations
As the song says, "All the lights are shining so brightly everywhere." While they certainly add to the feeling of the holidays, they can definitely be a safety hazard. Additionally, it's rare to go through the season without a meal or dessert burning. While we hope that all of your feasts are perfectly cooked, it's nice to know you are covered if you forget something in the oven. All of SkyBest's security packages offer great additions, including smoke monitoring, so you can enjoy the beauty of the lights and the time cooking with your family. While we always encourage proper fire-safety, you can be assured that if something goes wrong, you will know about it right away.
The holiday season comes and goes in the blink of an eye. You don't want to miss a moment of the community or traditions that come along with it. That's why it's important, especially during this time of year, to have a security system. SkyBest Security helps you check something off your list, and brings a peace of mind that lets you enjoy the season with the ones you love. Contact us today or call 1-800-759-2226 to get started.