Home Phone Service in Sparta, NC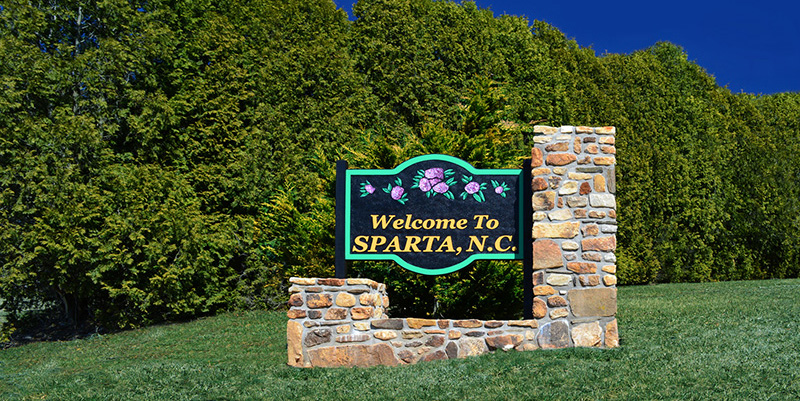 Looking for the best home telephone provider in Sparta, NC? Look no further than SkyLine/SkyBest. Call local and long distance with ease. No other phone service provider in this region can match the reliability of SkyLine/SkyBest. Our company has built redundancy into our network to provide you with the most dependable service that is resistant to interruptions such as lighting storms and power outages. Landline telephones can also increase your safety in your home. In an emergency, your landline identifies your exact location, so emergency personnel know immediately where to respond. There are over 20 different calling features to choose from to enhance your customized experience when you connect with SkyLine/SkyBest. These include:
Enhanced Caller ID
Smart Call Manager
Call Trace
Anonymous Call Rejection
and more!
Your number will also be automatically included in directory assistance listings, where you have access to search for phone numbers here.
---
Apply for SkyLine/SkyBest Phone Service
---
SkyLine/SkyBest is conveniently located on Grayson Street near Crouse Park. Call, drop in or schedule an appointment to learn more about phone service in your area.
199 Grayson Street
Sparta, NC 28675
More convenient office locations.
What they are saying about SkyLine/SkyBest in Sparta, NC:
"Just moving to the area. Extremely friendly and helpful employees and community! Truly a breath of fresh air!"
"Customer service was second to none from the office to the installers. It is so nice to be moving to an area where you can communicate with real people in your town to get services. The installers were fantastic and very professional! I am very satisfied with everything! Thank you for being a service and customer oriented business."
"Alleghany County Schools have always appreciated our relationship & service with SkyLine."
"This purchase was very easy for us. Your team was very helpful on the packages available, install team very professional and helpful with information. We are now enjoying our purchase. Thank you."
Get to know more about Sparta, NC:
SkyLine/SkyBest loves calling Sparta, NC home. Enjoy a game of golf at one of the multiple golf courses the area has to offer. The Blue Ridge Parkway is only minutes from Sparta and offers some of the best hiking and views around. Visit one of the many outfitters in the area and enjoy a calming trip down the New River. Experience the excitement of Choose and Cut at one of Sparta's many Christmas tree farms.
---
Home Phone Service in Glade Valley, NC