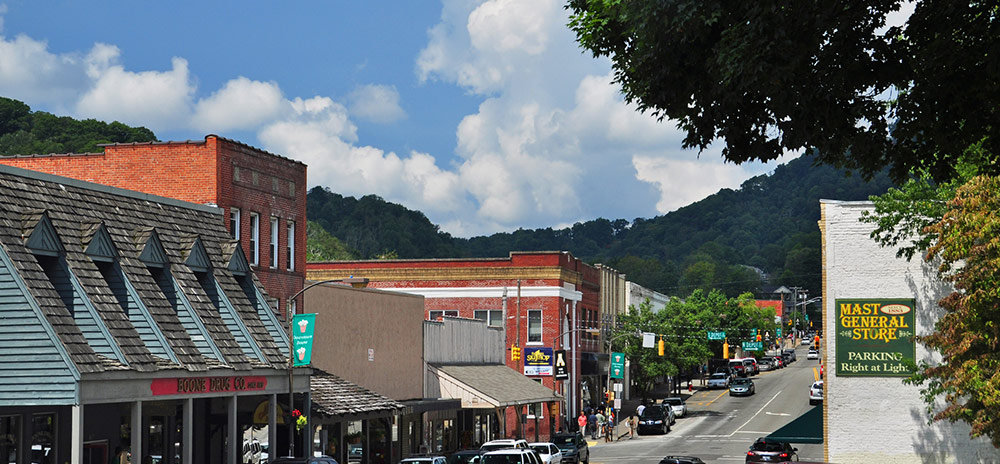 Internet Provider in Boone, NC
High Speed Internet in Boone
Looking for the best internet provider in Boone, NC? Look no further than SkyLine/SkyBest. We are unlike any other internet providers in the area. With speeds up to 1 Gig, no other high speed internet in this region can match the power of SkyBest Fiber-optic Internet. Plus, SkyBest offers symmetrical speeds over its fiber-optic network. This means that your upload speed is as fast as your download speed. Most broadband internet providers offer a high download speed, but a much lower upload speed.
Fiber-Optic Internet in Watauga County
With SkyBest fiber-optic internet, you will notice much faster internet speed when you FaceTime, Skype, stream video and upload videos to YouTube or photos to Shutterfly. For online gamers, this unbeatable upload speed is a real competitive edge. Click here to see if SkyBest Fiber is available in your area.
---
SkyLine/SkyBest is conveniently located on Wilson Drive in Boone across from Winklers Creek Crossing. Call, drop in or schedule an appointment to learn more about broadband internet services in your area.
217 Wilson Dr
Boone, NC 28607
Office Hours: M-F 8 am - 5 pm
More convenient office locations.
What Internet speed do I need?
The speed you need depends on how you use your Internet. Check out our blog to read more about understanding Internet speeds.
What are the benefits of fiber-optic internet in Boone?
Fiber-optic internet service has virtually unlimited bandwidth, giving you the best internet speeds, and making it a standard medium that will be in place for many years to come. Read our blog post to learn more about the benefits of SkyLine/SkyBest fiber-optic internet in Boone.
Need High Speed Business Internet?
SkyBest is proud to offer dedicated Fiber-Optic service with symmetrical speeds to keep your business running smoothly. Our Business team is here to provide local support and knowledge to you, and takes your success personally. Click here to learn more.
Can I get Fiber Optics in my area?
SkyLine/SkyBest offers fiber-optic interent to homes and businesses throughout the high country. Click here to see if SkyLine/SkyBest is in your area.
---
What they are saying about SkyBest High Speed Internet in Boone, NC:
In 2016, The Boone Area Chamber of Commerce awarded SkyLine/SkyBest with The Alfred Adams Award for Economic Development, which recognizes individuals and organizations that have worked for the orderly growth and development of the High Country. SkyLine has spent the past several years building a Fiber-to-the-Home network throughout its cooperative footprint and is expected to complete that major initiative by the end of 2016. Along with its investments in building a state-of-the-art infrastructure and offering such services as broadband, voice, digital TV, business systems and solutions, security, medical alert, automation and surveillance services, SkyLine/SkyBest is noted for its support of economic development, educational and charitable programs and initiatives throughout the region. Another thing that sets SkyLine/SkyBest apart as the best internet provider in Boone, is our dedicated fiber to the home network. Fiber to the home provides a much more stable and reliable connection and is not offered by most other providers.
"The time commitment and sincerity demonstrated by SkyLine/SkyBest employees represents their willingness to learn about the vision of our system. The collaborative planning for our service upgrades with the Metro-E broadband design has aligned our data capacity with our vision, and improved infrastructure to support our efforts to provide a state-of-the-art, 21st century education for our youth. SkyLine/SkyBest continues to be a very integral partner in the enhancement of teaching and learning in the Watauga County Schools."
Watauga County Schools and central offices are all connected under one computer network, called a Wide Area Network (WAN), to help simplify and better communication between all locations. The school system also offers a full Gigabit connectivity for all the nine schools, as well as voice and SkyBest TV services.
"Great customer service! Thanks for all you do in making the transition from Spectrum to SkyLine 'seamless'."
— T.H., Watauga, NC
Boone Insider Tip:
SkyLine/SkyBest loves calling Boone, NC home. If you are new to the area, Boone offers something for all seasons. Visit Grandfather Mountain or the Blue Ridge Parkway spring through fall to enjoy some of the best views the high country has to offer. Tweetsie Railroad is just a short drive from Boone and offers fun for all ages April through October. During the fall, stroll downtown and then catch a football game at nearby Appalachian State University. If you're here in the winter, be sure to visit one of the many ski slopes the Boone area has to offer. Enjoy the slower pace and enjoy nearby Blowing Rock, Beech Mountain or Vilas just a short drive away.
---
High Speed Internet in Blowing Rock, NC
High Speed Internet in Todd, NC