Home Security Solutions in Sparta, NC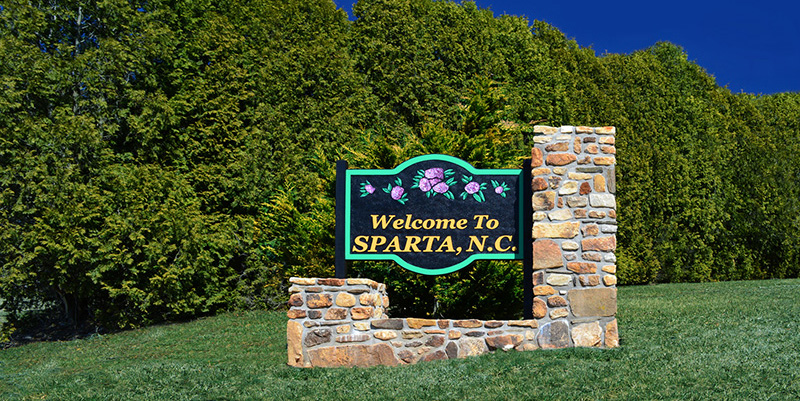 Looking for the best Security System provider in Sparta, NC? Look no further than SkyLine/SkyBest. We're more than a security company. SkyBest Security offers interactive monitoring and video solutions. Protect your home or business with night vision security cameras, remote access, burglary and intrusion alarms and more. Check out everything SkyBest Security has to offer.
Not sure what you will need? We will come to you! Let our knowledgeable, local security technicians review your home and recommend the best home alarm solution for you. Sign up today for a free, on-site security consultation.
Already have an existing security system? You may be able to keep your equipment and save money by switching to SkyBest Security. Call 1-800-759-2226 today to learn more!
SkyBest Security currently serves the counties of Alleghany, Ashe, Avery, Caldwell, Catawba and Watauga in North Carolina. For more services offered by SkyLine/SkyBest, click here.
---
SkyLine/SkyBest is conveniently located on Grayson Street near Crouse Park. Call, drop in or schedule an appointment to learn more about security services in your area.
199 Grayson Street
Sparta, NC 28675
More convenient office locations.
What they are saying about SkyBest Security in Sparta, NC:
"We love it. Don't know why we didn't do it sooner. The installer was extremely consider and very helpful."
"They did all I asked and more. Very, very pleased. They always do a wonderful job! I tell everyone how good they are. I only want the best and you are it! The guys are really great!"
"Customer service was second to none from the office to the installers. It is so nice to be moving to an area where you can communicate with real people in your town to get services. The installers were fantastic and very professional! I am very satisfied with everything! Thank you for being a service and customer oriented business."
Get to know Sparta, NC:
SkyLine/SkyBest loves calling Sparta, NC home. Enjoy a game of golf at one of the multiple golf courses the area has to offer. The Blue Ridge Parkway is only minutes from Sparta and offers some of the best hiking and views around. Visit one of the many outfitters in the area and enjoy a calming trip down the New River. Experience the excitement of Choose and Cut at one of Sparta's many Christmas tree farms.
---
Home Security in Glade Valley, NC