Hardware and Accessories for Home Automation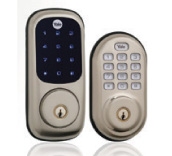 Wireless Smart Locks
Get notified when your locks open and close, or remotely lock and unlock your doors.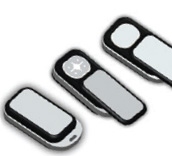 Wireless Keychain Fobs
Multi-functional, sleek, and tough, this smart key fob provides control over locks, doors, and lighting.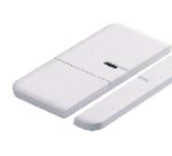 Wireless Door/Window Sensors
Sensors are slim and small to not detract from your home's cosmetic appeal; sensitive, reliable contacts avoid false alarms.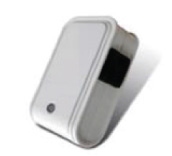 Appliance Outlet Control
Control a lamp, appliance, or other electrical device with a simple on/off switch or dim option on your smart phone; just plug into an outlet.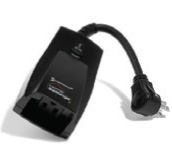 Wireless Outdoor Power Outlets
Same functionality as indoor outlet, but designed with more durability; unit must remain dry from weather and water contact.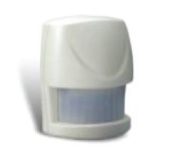 Motion Sensors
Indicates motion coming into a designated area; simple programming connects the sensor to the notification type you select.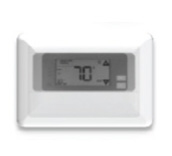 Smart Thermostat
Replace your current thermostat with one that provides monitoring and controlling of most heating and air conditioning units.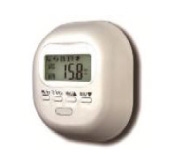 Temperature and Humidity Sensor
Protect your home by monitoring the temperature and humidity levels throughout your house.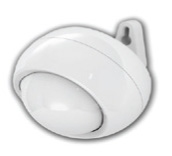 Wireless Multi-Sensor
Captures motion, relays temperature, lighting, and humidity conditions; cover many environmental factors with one unit.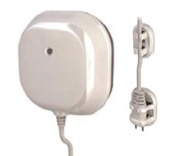 Flood Water Detection
Designed for areas suspect to water leakage, flooding, or water overflows; if prong sensors detect liquid, you'll immediately be notified.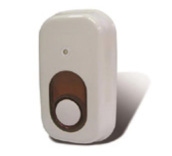 Wireless Loud Siren/Flashing Red Light
This combination of extreme sound and light is designed to get attention; it's a low-cost way to keep your home secure.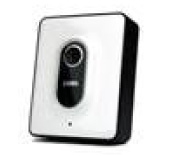 Live and Snapshot IP Camera
This one megapixel live and snapshot IP camera is Wi-Fi compatible and perfect for indoor residential applications.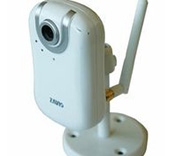 Professional Quality IP Camera
This two megapixel indoor/outdoor commercial-quality camera by a leading manufacturer provides complete surveillance, inside or outside.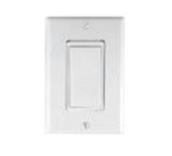 On/Off in Wall Switch
Installing this type of wall switch gives you wireless control of on/off functions of hard-wired lights.*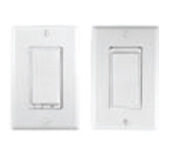 On/Off 3-Way Kit
Installing this type of wall switch gives you wireless control of on/off and dim functions of hard-wired lights and includes a dimmer and auxiliary switch.*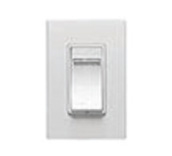 Light Dimmer in Wall
This wall switch gives you wireless control of on/off and dim functions of hard-wired lights and includes an LED indicator light to easily locate the switch in a dark room.*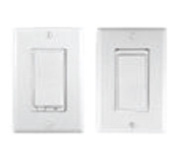 Light Dimmer in Wall 3-Way Dimmer Kit
Installing this type of wall switch gives you the benefits of both the light dimmer switch and the on/off 3-way switch.*