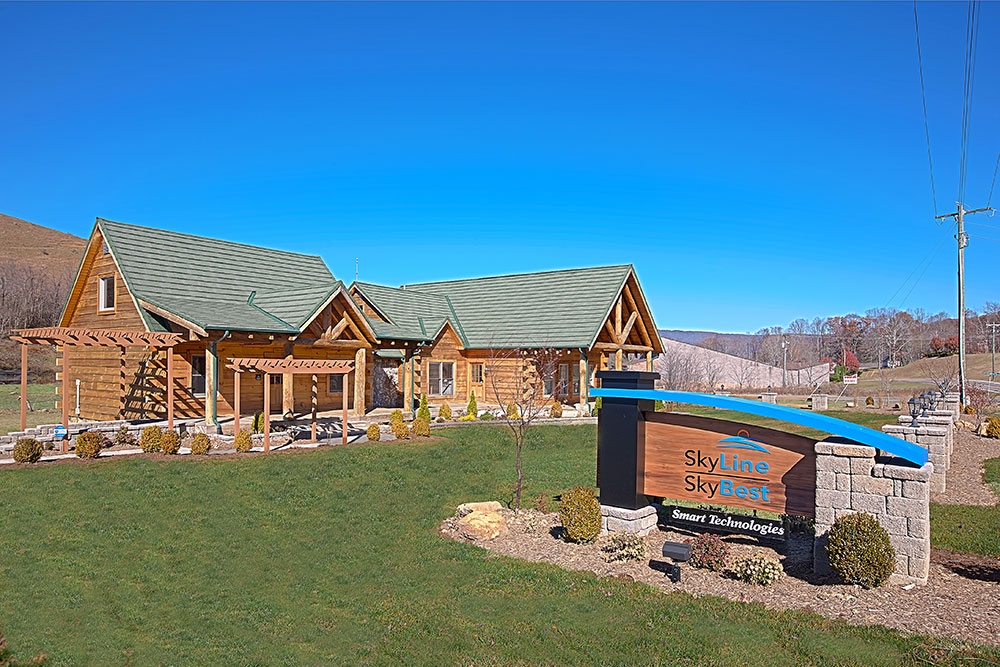 TV Provider in West Jefferson, NC
Looking for the best television provider in West Jefferson? Look no further than SkyLine/SkyBest. Watch your favorite channels at home or on the go, with SkyBest TV and Watch TV Everywhere. No other TV service provider in this region can match the clarity and reliability of SkyBest TV. Plus, SkyBest offers a crystal clear picture with HD, DVR and premium channel options.
Want to save even more?
Learn more about SkyBest TV here.
Prefer to stream TV?
Check out live, local channels available on SkyBest's Streaming TV lineups.
Is SkyBest TV available in my area?
SkyBest TV is available over our future proof, fiber-optic network. Check availability at your location.
---
The SkyLine/SkyBest Smart Home is conveniently located at 1060 Mount Jefferson Road. Call, drop in or schedule an appointment to learn more about television services in your area.
1060 Mount Jefferson Road
West Jefferson, NC 28694
Office Hours:
M-F 8am – 5pm
More convenient office locations.
What they are saying about SkyBest TV in West Jefferson, NC:
"Had a SkyBest TV install. Cable crew did a splendid job plus the install fellows did a wonderful and very professional job as well. Thank you to both crews. Way to go SkyLine/SkyBest!"
"I truly enjoy the products we use in our home. The service and reliability of SkyLine/SkyBest is well above average with prompt attention to any problems or concerns."
"As a dealership, we constantly have to keep our name in front of our local area customers. With SkyBest TV, we can pinpoint a time of day to attract more visibility, as well as the type of programming we support based on values. If the family can't watch it together, we don't want it! SkyLine/SkyBest has made it convenient and cost effective to accomplish our goal of direct and efficient advertising. Plus, we know we are part of the High Country's family television time together. Great company and easy to work with, all while keeping it local! Thanks SkyLine/SkyBest!"
A little about West Jefferson:
SkyLine/SkyBest loves calling West Jefferson, NC home to our corporate offices. If you are new to the area, West Jefferson offers something for all seasons. The fall foliage is a favorite for locals and tourists, alike. Our mountains offer a spectacular back drop full of color. The neighboring ski slopes rule the winter scene and spring gives way to the local Farmer's Market and bustling downtown streets. Cool off in the summer with a relaxing float down the New River.
---