TV Provider in Sparta, NC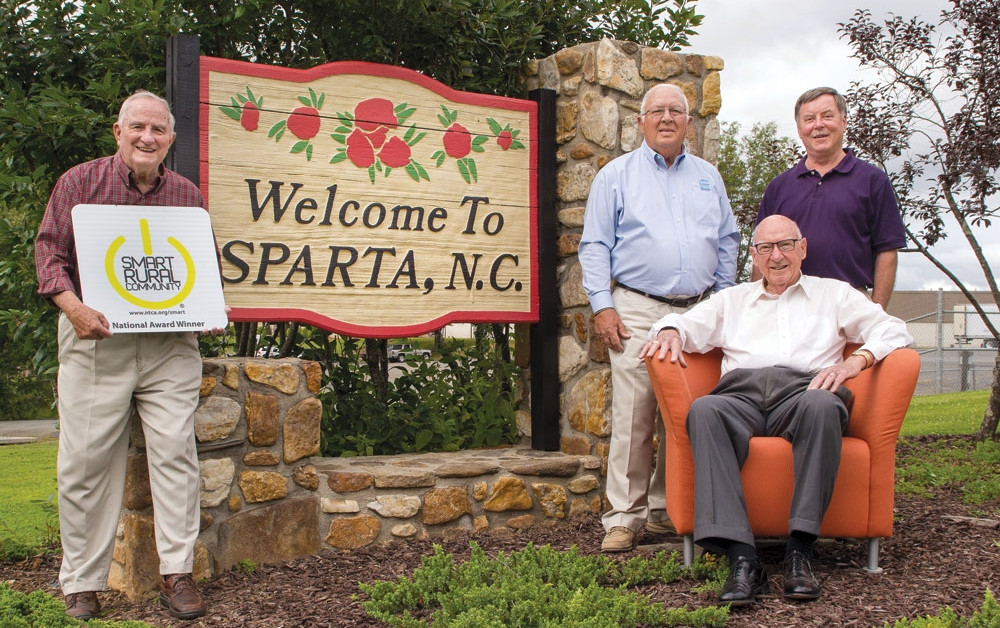 Looking for the best TV provider in Sparta? Look no further than SkyLine/SkyBest. We're more than a cable company. SkyBest TV offers IPTV, so no other TV service provider in this region can match the clarity and reliability of SkyBest TV. Watch your favorite channels at home or on the go, with SkyBest TV and Watch TV Everywhere. Plus, SkyBest offers a crystal clear picture with HD, DVR and premium channel options.
Want to save even more?
Learn more about SkyBest TV here.
Prefer to stream TV?
Check out live, local channels available on SkyBest's Streaming TV lineups.
Is SkyBest TV available in my area?
---
SkyLine/SkyBest is conveniently located on Grayson Street near Crouse Park. Call, drop in or schedule an appointment to learn more about television services in your area.
199 Grayson Street
Sparta, NC 28675
Office Hours:
M-F 8am – 5pm
More convenient office locations.
What they are saying about SkyBest TV in Sparta, NC:
"They were great installing my SkyBest TV! They answered every question I had. They took time for me & not just rushed to put it in then leave. I am so happy with the service & installation that I recommended it to my dad, so he's got an appointment to have it installed as well! Thanks"
"This has been the BEST customer service experience for me! The reps are so helpful and so polite, such a refreshing change coming from Charter. The Internet service is also FASTER and less expensive than what I was paying. So happy!"
"SkyLine/SkyBest is local; that's number one for me. They're in our area, and their people are very responsive and quick to answer our questions. I'm really not a tech person, so I especially appreciate the fact that they're willing to explain everything to me. I can count on SkyLine/SkyBest to work hard and put forth the effort."
A little about Sparta, NC:
SkyLine/SkyBest loves calling Sparta, NC home. Enjoy a game of golf at one of the multiple golf courses the area has to offer. The Blue Ridge Parkway is only minutes from Sparta and offers some of the best hiking and views around. Visit one of the many outfitters in the area and enjoy a calming trip down the New River. Experience the excitement of Choose and Cut at one of Sparta's many Christmas tree farms.
---
TV Provider in Glade Valley, NC