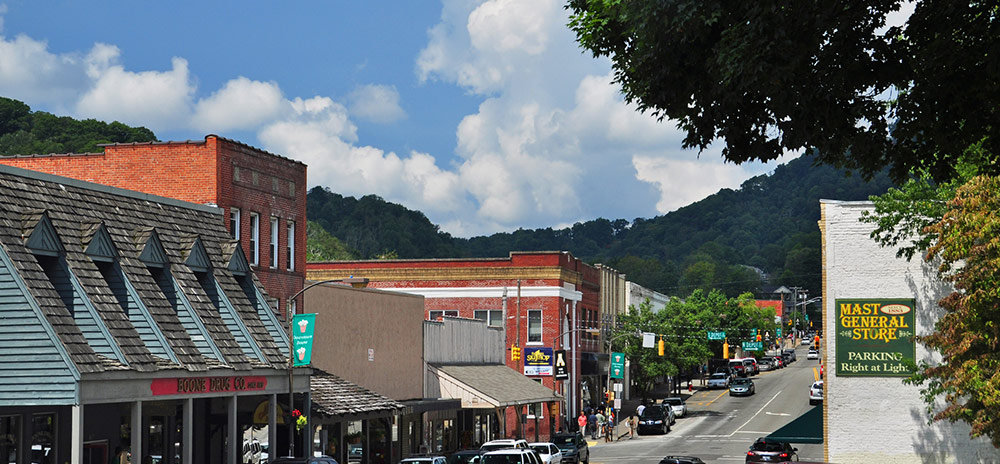 TV Provider in Boone, NC
Looking for the best TV provider in Boone? Look no further than SkyLine/SkyBest. SkyLine/SkyBest has been offering cable television service for over a decade, but we're more than just a cable company. SkyBest TV offers IPTV, so no other TV service provider in this region can match the clarity and reliability of SkyBest TV. Watch your favorite channels at home or on the go, with SkyBest TV and Watch TV Everywhere. Plus, SkyBest offers a crystal clear picture with HD, DVR and premium channel options.
What's on the SkyBest TV Channel Guide?
Check out the Boone Cable Channels here.
Want to save even more?
Learn more about SkyBest TV here.
Prefer to stream TV?
Check out live, local channels available on SkyBest's Streaming TV lineups.
Is SkyBest TV available in my area?
---
SkyLine/SkyBest is conveniently located on Wilson Drive in Boone, NC across from Winklers Creek Crossing. Call, drop in or schedule an appointment to learn more about television services in your area.
217 Wilson Drive
Boone, NC 28607
Office Hours:
M-F 8am – 5pm
More convenient office locations.
What they are saying about SkyBest TV in Boone, NC:
"Time & time again I am impressed and thankful for your friendly and helpful service representatives. It is absolutely a pleasure dealing with SkyBest. My new WIFI and TV work great as well. Thank you!!"
"The 3 people you sent to do the cable TV install (total works) were simply outstanding in all aspects. They were customer focused, technically competent and terrific ambassadors of SkyLine. They far exceed my own expectations. The attention to detail and proper work was apparent. They were a great team and a credit to SkyLine. Combining skill, expertise and a sense of humor one could not ask for better people. I hope you all take care of them, they deserve it."
"With our SkyLine/SkyBest Internet services, speed and reliability have certainly increased. Our residents are all thrilled with their new TV services, channel selection and crisp picture quality too. The change to SkyBest TV in the rooms went very smoothly and the residents are loving it. I'm glad we're working with SkyLine/SkyBest now. They give us excellent customer service and it's easy to speak with them. I also appreciate the fact that SkyLine/SkyBest is proactive."
A little about Boone, NC:
SkyLine/SkyBest loves calling Boone, NC home. If you are new to the area, Boone offers something for all seasons. Grandfather Mountain and the Blue Ridge Parkway have some of the best views and hiking the high country has to offer. Stroll downtown during the fall to enjoy local shopping, and be sure to visit one of the many ski slopes Boone has to offer during winter.
---