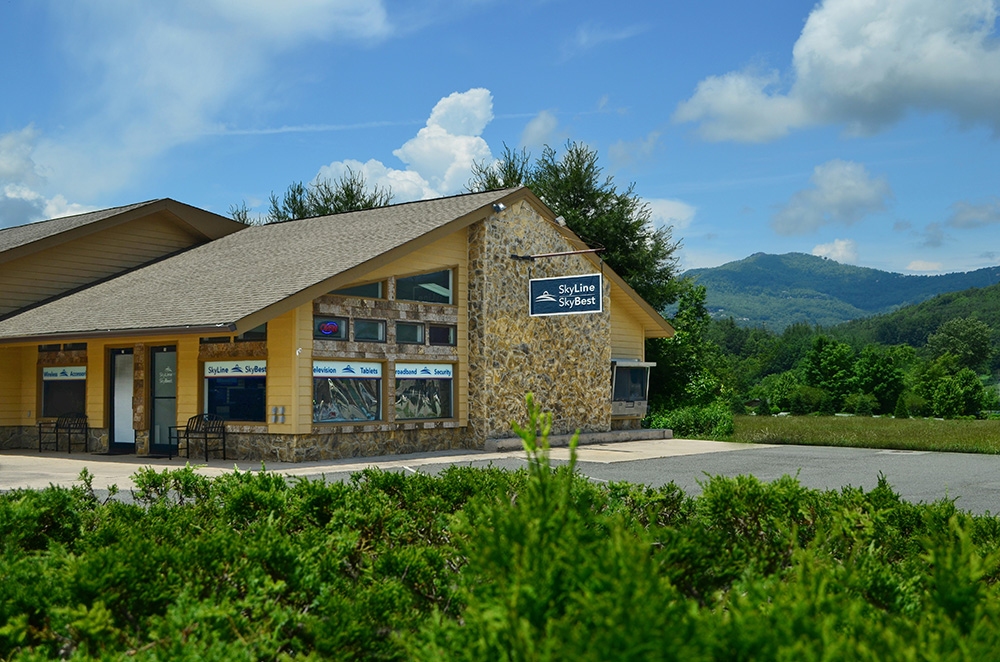 TV Provider in Banner Elk, NC
Looking for the best TV provider in Banner Elk? Look no further than SkyLine/SkyBest. We're more than a cable company. SkyBest TV offers IPTV, so no other TV service provider in this region can match the clarity and reliability of SkyBest TV. Watch your favorite channels at home or on the go, with SkyBest TV and Watch TV Everywhere. Plus, SkyBest offers a crystal clear picture with HD, DVR and premium channel options.
Want to save even more?
Learn more about SkyBest TV here.
Prefer to stream TV?
Check out live, local channels available on SkyBest's Streaming TV lineups.
Is SkyBest TV available in my area?
---
SkyLine/SkyBest is conveniently located in the High Country Square Shopping Center on Hwy 184 in Banner Elk across from Fifth Third Bank. Call, drop in or schedule an appointment to learn more about television services in your area.
20 High Country Square Hwy 184
Banner Elk, NC 28604
Office Hours:
M-F 8am – 5pm
Closed 10:45am – 12pm
More convenient office locations.
What they are saying about SkyBest TV in Banner Elk, NC:
"They exceeded their expectations and ours. My wife had a stroke and I needed the TV to keep her entertained. Promised 2 weeks. Performed in 5 days. Thank you."
"I love this company! The bundle install techs were very professional, nice and did a super awesome job. This level of service doesn't happen anywhere else in the world. Thank you!!!!"
"Their service has always been the best."

Photo credit: Todd Bush
A little about Banner Elk, NC:
SkyLine/SkyBest loves calling Banner Elk, NC home. If you are new to the area, Banner Elk offers something for all seasons. The ski slopes rule the winter scene, and spring is full of great golfing at each of Banner Elk's golf resorts. Take a hike and enjoy the breathtaking views at nearby Grandfather Mountain in summer. Visit during the fall and stop by the Woolly Worm Festival to enjoy a weekend of fall foliage, craft vendors, live music and games.
---