How customizing an Internet, TV and Phone package can give you exactly what you want while saving you time and money.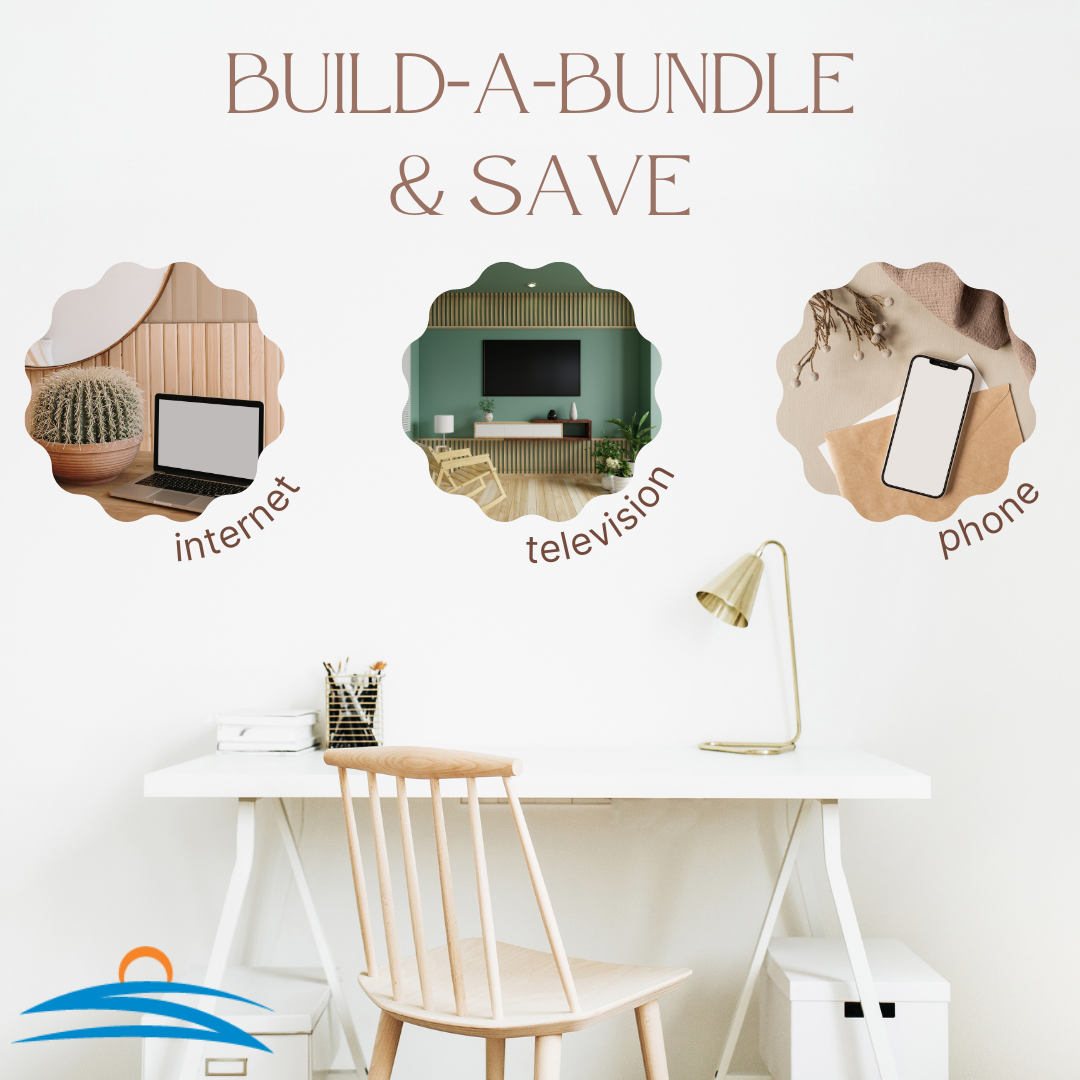 With so much filling up our daily lives, it's crucial to find little ways to save time and energy. One easy way to do that – build a bundle of services with SkyLine/SkyBest. A bundle gives you the best Internet, Phone and TV services all with access to real-life Customer Service Representatives to help you find the best solution for whatever you may need – and better yet, all of your services are on one bill! This keeps things simple and can help prevent possible late charges you may unknowingly incur. Creating the perfect package that is tailored to fit your own personal lifestyle is just one way that SkyLine/SkyBest wants to help you streamline your life. Keep reading to see what bundle options are available for our customers.
Which Bundle is Best for You?
Double Play Bundle
A Double Play bundle from SkyLine/SkyBest is the combination of two of the following services: Internet, TV and Voice. Customize your bundle to fit your exact needs by choosing what symmetrical broadband speed you need, your TV channel package and the option to have Voice long distance and other call features.
Triple Play Bundle
A Triple Play Bundle gives you the exact same flexibility, but with all three SkyLine/SkyBest services. Having all three services with the same company gives you, not only one streamlined bill, but added simplicity when communicating with the company. For example, if you are experiencing buffering while streaming TV, you only have to make one call to discuss the issue with an experienced Customer Service Representative. A representative or tech will help you determine which service you are experiencing a problem with and will provide solutions to help you move forward. Because Internet, Phone and TV services are often so interconnected, the simplest route is to have one provider.
Build Your Bundle
In order to get the TV, Internet and phone packages that are perfect for your lifestyle, you need to know exactly what kind of plan you can get from SkyLine/SkyBest. Our Internet packages offer symmetrical speeds up to *2 Gigs, giving you equal upload and download speeds to keep up with your life. Not sure what internet speed you need? Read our blog to help you choose based on your lifestyle, needs and habits. Our traditional Basic, Plus and Premier TV packages can help prevent you from paying for channels that you don't watch, or give you all the most popular channels that you might want. (And don't forget our add-on packages as well, giving you additional content.) Adding Voice service to your bundle gives you the option to choose unlimited long distance calling or 200 minutes worth, depending on your needs.
No matter what options you choose, you can be assured you can create a bundle package that is just the right fit for you – and it will all come on one convenient bill. For any questions about SkyLine/SkyBest services, visit our help topics page, or click here to find out if service is available to you. To get started customizing your perfect package, apply online, or give us a call at 1-800-759-2226.
*Restrictions may apply.